Boymeat
and I have always loved going to
Republic
in Union Square. We were very disappointed when we went this past weekend and found that our favorite dish, the one we both always ordered, was off the menu. We complained to the waiter that there was no Tom Ka. He told us many people missed that dish, but he could not offer any suggestions as a replacement.
I figured that maybe this was an opportunity to try something else and ordered the Sauteed Rice (shrimp, chinese sausage, carrots & green peas, egg, bean sprouts, scallions, tomato paste, garlic $10). It looked pretty but it was rather bland.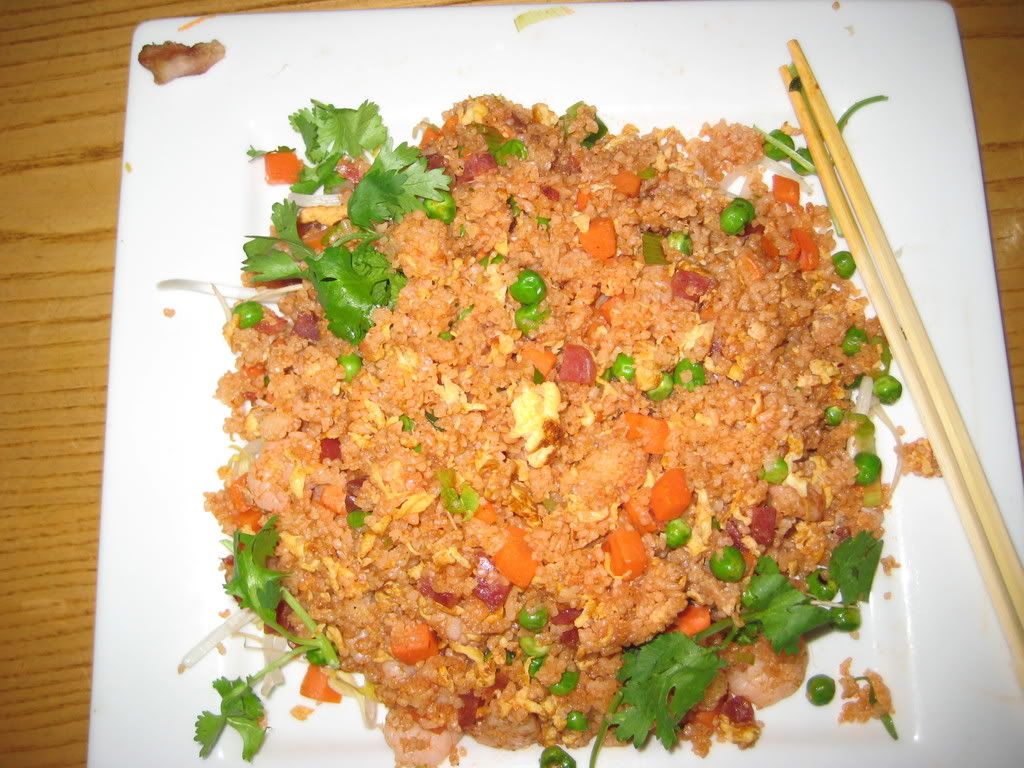 Boymeat was chasing the Tom Ka and ordered the Spicy Duck (rice vermicelli, shredded duck, curry, coconut milk, bean sprouts $11) hoping it would be a good substitute, but he was not happy with his choice.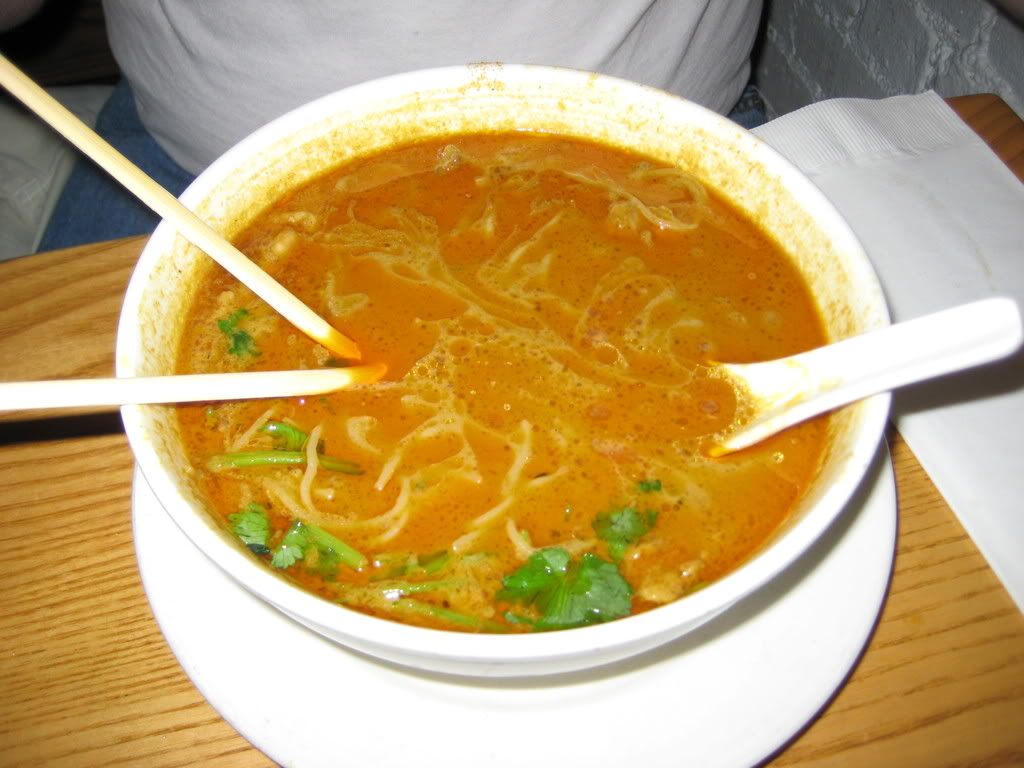 Dara ordered the Grilled Pork Chops (vietnamese crushed rice, soy ginger glaze, scallions, pickled carrots, daikon, garlic, cucumber $11) and I tasted that and it was yummy enough.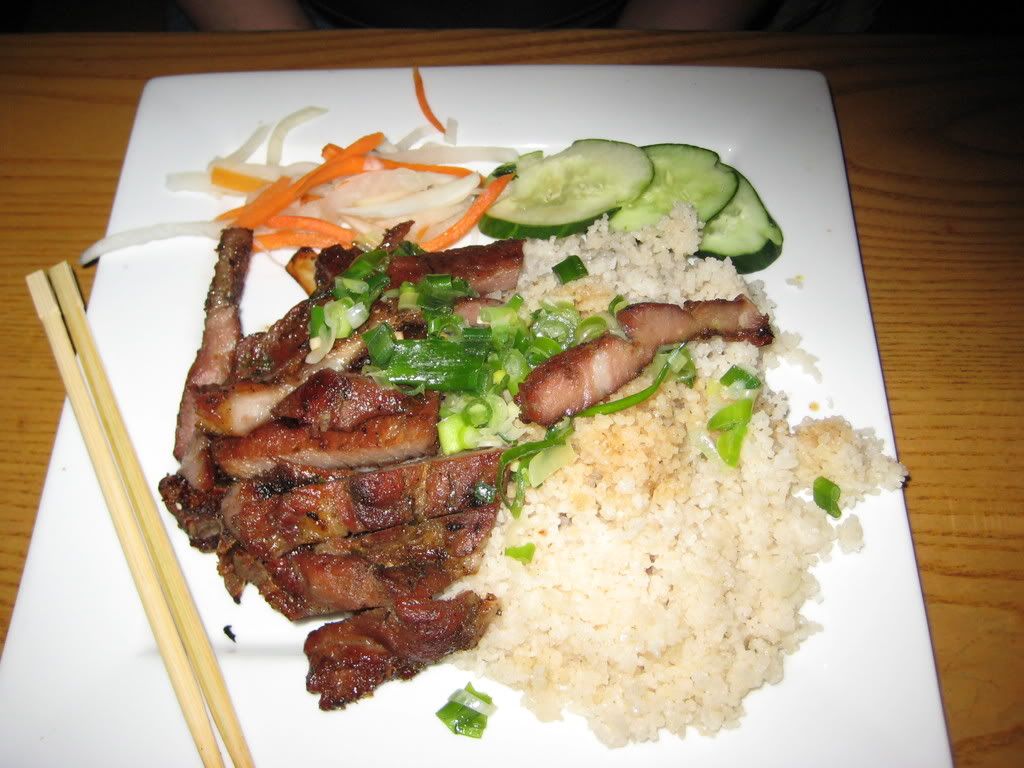 We loved our drinks. I had an Asian Basil Lemonade which was non-alcoholic.