Thursday night a group of us went to Rachel Kramer Bussel's In The Flesh reading series. Here's the ever popular RKB:

Susan Wright read from her novel, Pound of Flesh
, which is a sci-fi fantasy novel ith a lot of BDSM in it.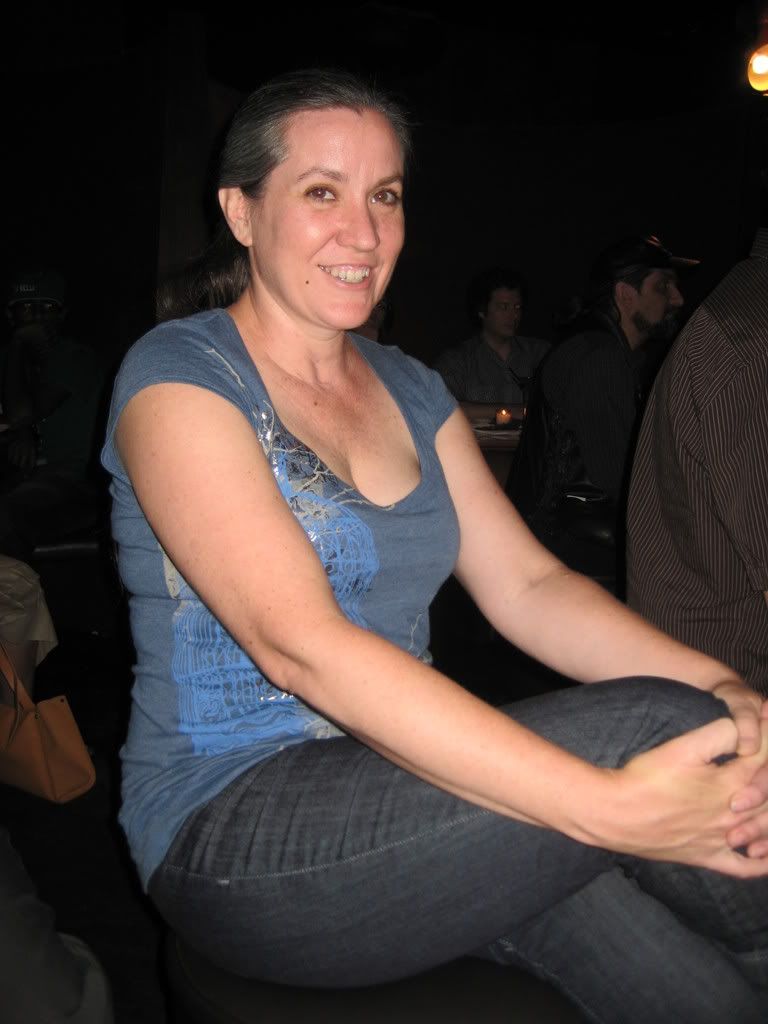 Kit and Sakura were on date. They met at Leather Pride Night.