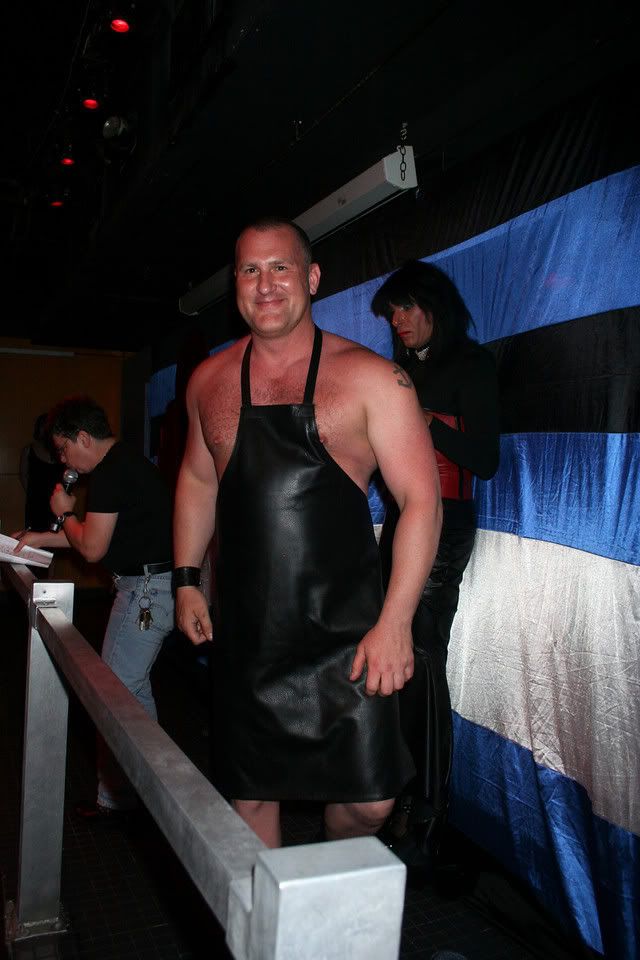 Hotness on stage.
Hotness offstage.
Angel hawks art in the auction.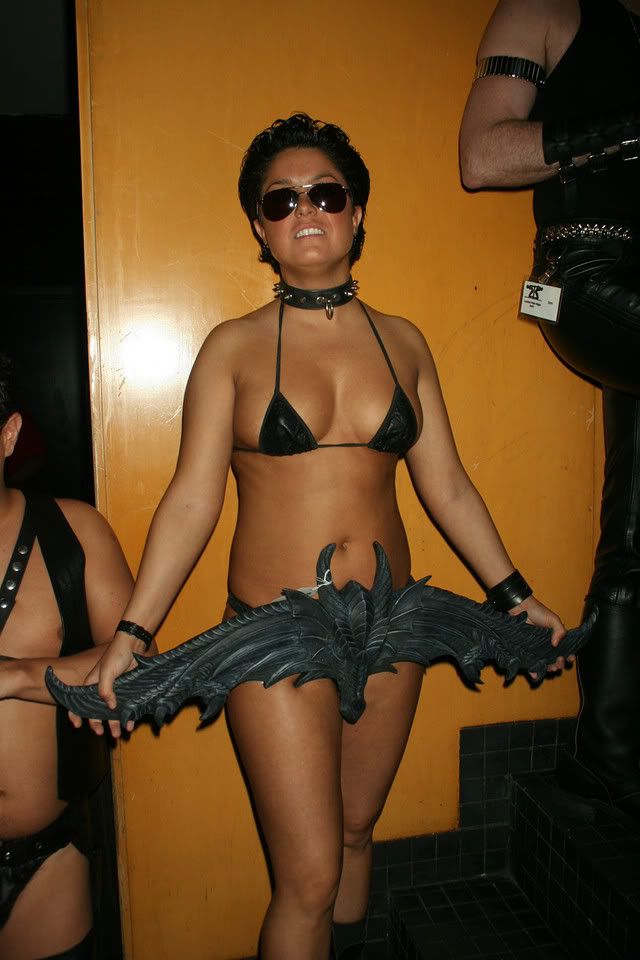 A presenter waits in line to get onstage with an auction goodie.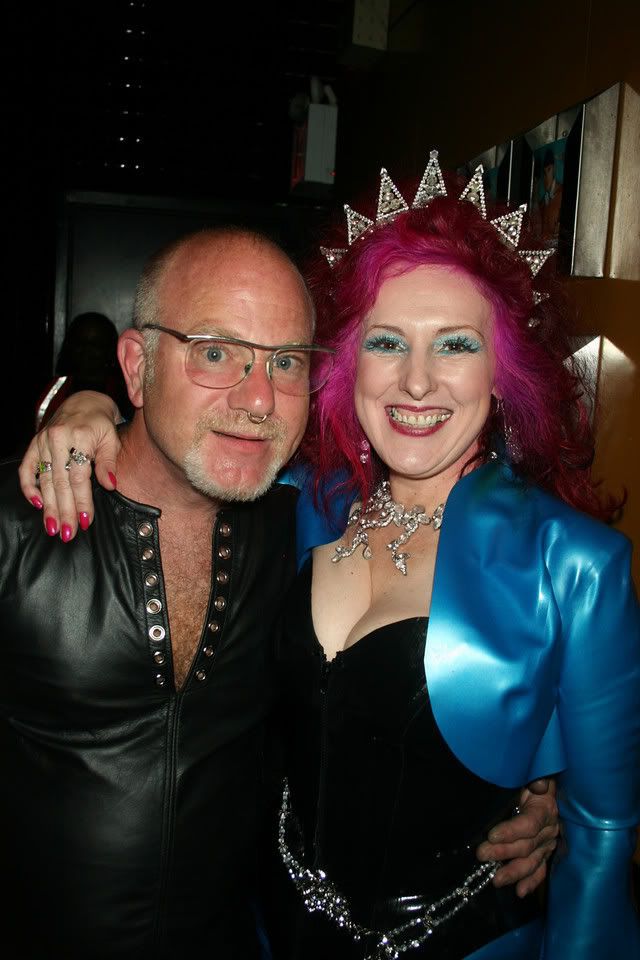 David Samuel Menkes and The Baronesss attend. They both donated items.
Mike Cotter presents the Barry Douglas Community Service Award to Felice Shays.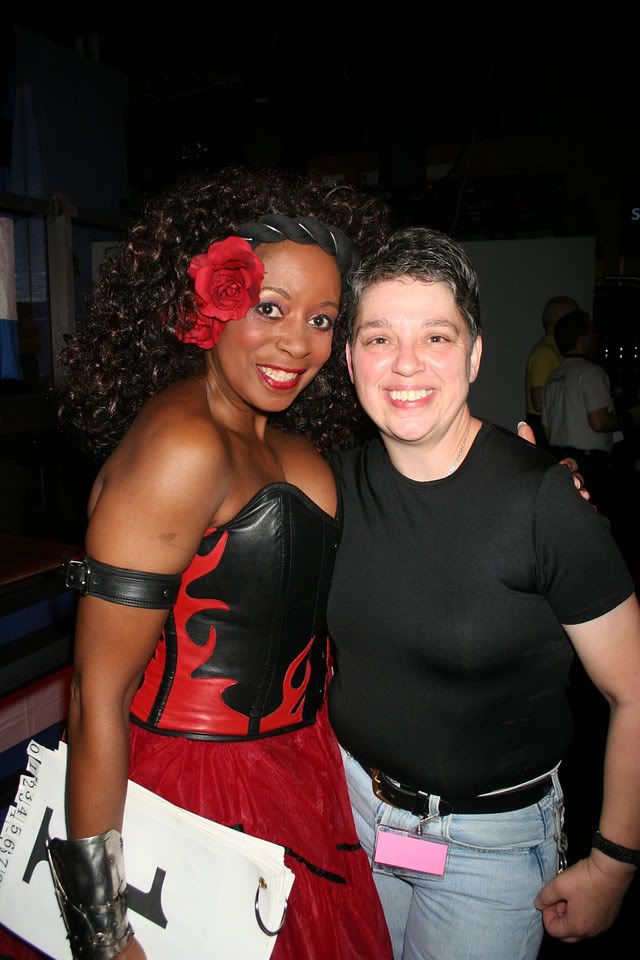 Mistress Mir volunteered. Jo Arnone is the most fabulous Auctioneer.
Sparky with Trai La Trash. Sparky is impersonating Hilton.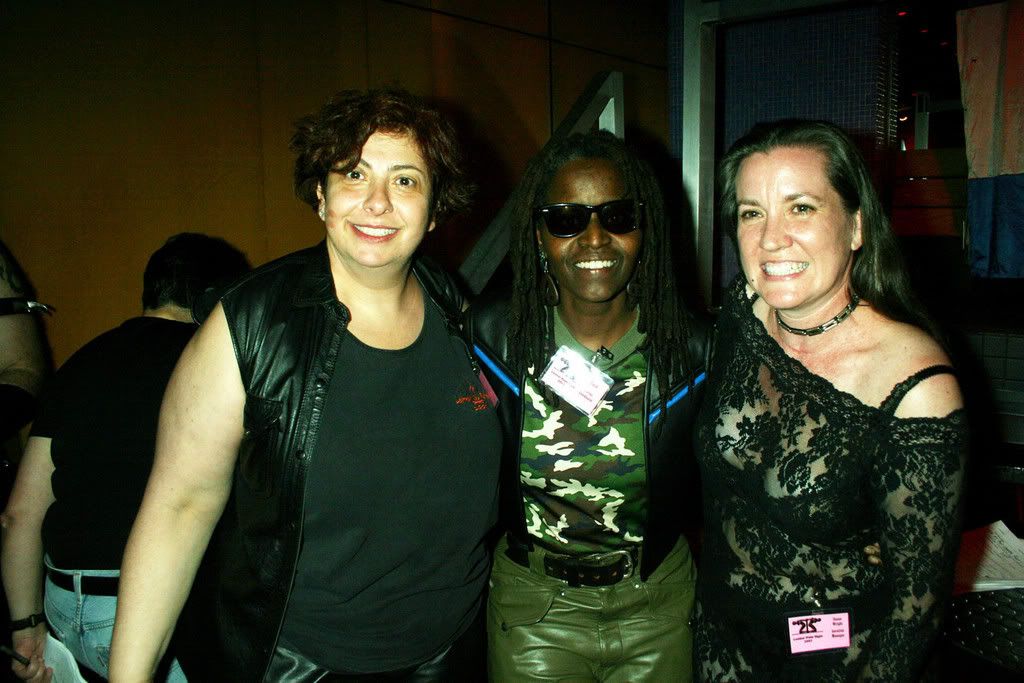 Me (Volunteer Coordinator), Sigrid (Auction Coordinator)
and Susan Wright (Location Manager)