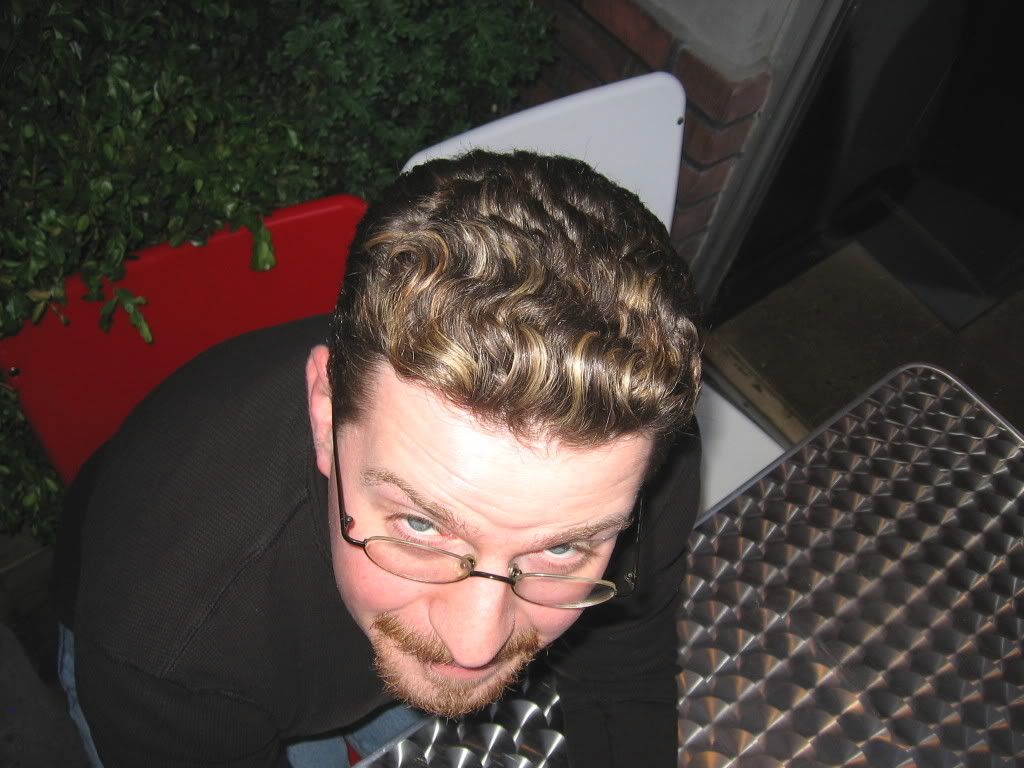 Boymeat had highlights put in his hair for IML.
To which a het friend said, "How gay!"
And to which a gay friend said, "How straight!"
Proving once again, that… what does this prove? … oh, yeah, right, something about Boymeat's bisexuality.
Whatever!
So, my point, aside from posting another gratuitous photo of Boymeat, is about Men's Bisexuality. How's that for a segue? Jefferson is at TES tonight doing a class on that very topic. And it's not like I wanted to put up a picture of his feet here.