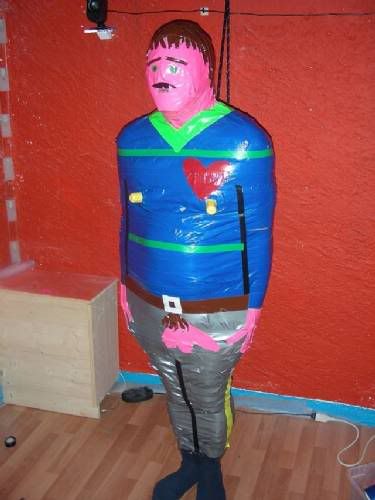 I stole this photo from Ruff.
Join us this Wednesday April 23 as the TES Bondage Group presents"Mummification Bondage" with Master Tip.
Learn about Saran Wrap, Vetrap, and other mummification bondages, with variations that include duct tape, PVC tape, and colored wraps. Master Tip is a member of Iron Guard and GMSMA and is well known for his classes and impressive demos on Mummification.
Doors open at 7:30pm, meeting starts at 8pm.
260 W 36th Street, 3rd floor, between 7th and 8th Avenues.
$4 for members of TES and other SM/Leather groups; $8 for non-members