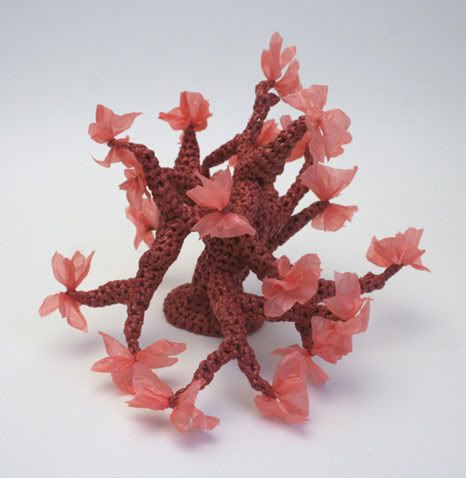 This is part of the
Crochet Coral Reef
project.
Does anybody need a computer monitor? I am offering a Dell 15" monitor – not the flat kind. It's yours for the taking – free! Please email me (lolitasir at gmail) or comment here.
Going postal:
this letter carrier
in NYC shot and killed two men and then shot himself. Does anyone else find it funny that he was described as a "model employee?"
In anticipation of the release of her new book, Tristan Taormino has created a new website about all kinds of open relationships.
The Raven, a pillar of gay society in New Hope, is for sale.
In the Who knew? Department: I recently learned that "a friendly game of poker" is not the euphemism I thought it was. It was my first poker game – very friendly and I even won $6.50.