Viviane hosted a tea party for the NYC Sex Bloggers. It is always a fun gathering where we get to go face-to-face with people whom we know intimately through the web.
It's a pot luck. We had tip-top service from both Sissy Stephanie and Axe.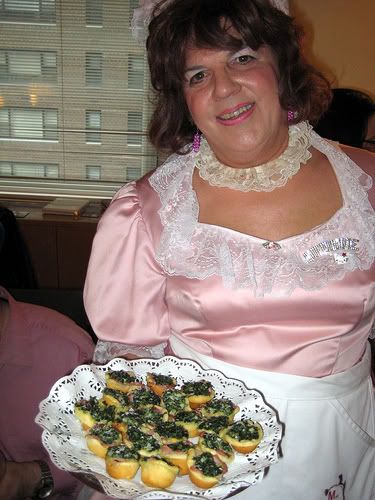 Sissy Stephanie serving the Florentine appetizers I made
I can wear this as a single band on my wrist and then use it as a bondage toy on someone else. It was only $15, indestructible, dishwasher-safe and very cute. Boymeat took it off after a little while and began to beat Avah with it. So, you can hit people with it, too!