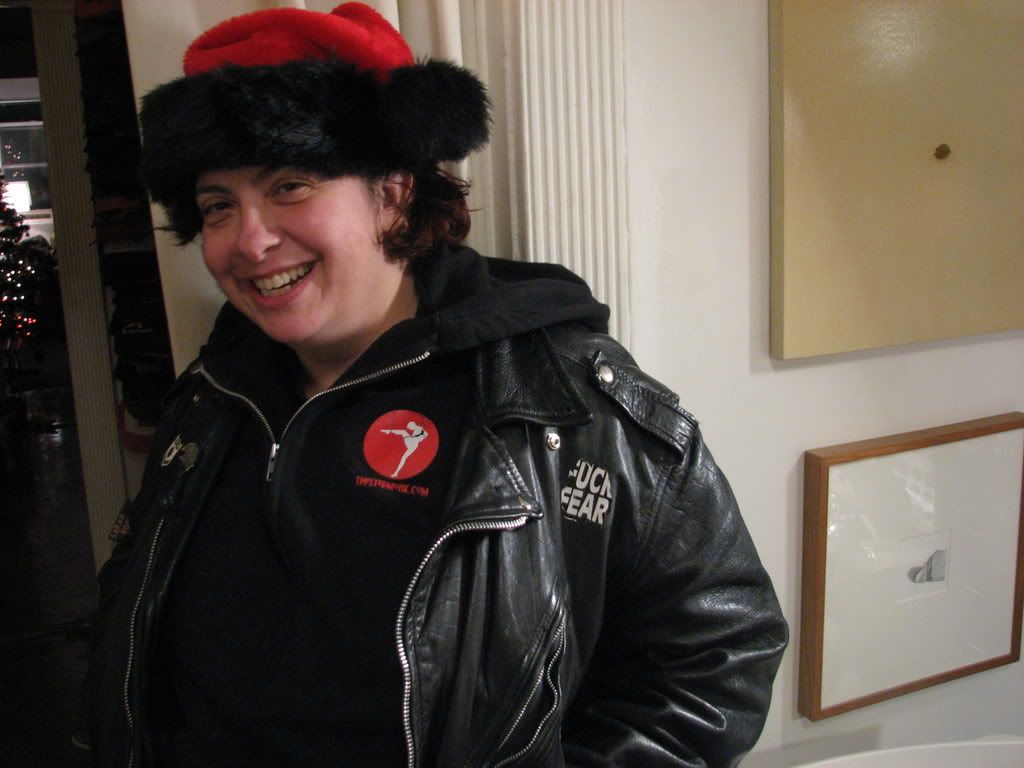 photo by Nayland Blake
Tonight I was Lolita Claus for the TES Holiday Potluck Social. I had everything all prepared to go, but in my rush to leave the house, I left my potluck dish in the fridge. Doh! But there was lots of good food even without my dish. I am so grateful to the Operations and Social committees for all the work they did tonight and all through the whole year – especially Mike S. and August.
The grab bag had a lot of neat gifts. I lucked out this year and got a Gift Card to Barnes & Noble – Yay! The gift I put in was a section of vet wrap which was grabbed by Jocasta, who loved the wrapping as much as the gift inside. I was happy to see that my gift went to a bondage aficionado who will enjoy playing with it.
I also got a chance to hang out a while with my old buddy Jay Wiseman (author of SM 101: A Realistic Introduction
and Jay Wiseman's Erotic Bondage Handbook
). I also made a new rule at TES: No talking with your mouth full. Everybody liked that rule. Only disappointment was that I did not get my dick sucked this year. But I made Boymeat kiss it.
Did you notice the new hoodie in the photo? That's from my buddy Monk at twistedmonk.com. He sells great hemp rope and is a nice guy and very sexy, too. And he sells the hoodies and more. Check him out.