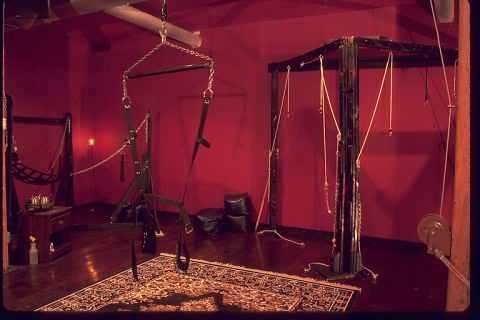 So, I am leaving for Chicago to visit with AJ and to reach Age Play at
GD2
.
The class is free – even if you are not a member! You just have to RSVP.
If I weren't going out of town I would be going to the Modified Eros opening tonight.
I am featured in Barbara Nitke's photo of the week! Nope, not saying who my friend is. It was at Dark Odyssey on Friday night. She wore the rope to midnight snack.
This is one of the weirdest sites I have seen in a while. It made me laugh. Pictures of hot celebrity women and cum shots on the pictures. Not my thing but I appreciate it for what it is.
And now a parody of that girl and that guy.
Are you a sexually frustrated woman? Then Nerve wants to help you get off.
This is from another list I'm on. Not saying what list or who the poster is but it had me howling:
Someone should do a session on "Communicating with the other sexual orientations." Like Hetbonics.