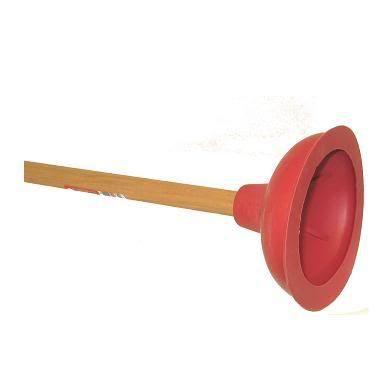 So, let's just go back to a goofy moment that Sunday night at Dark Odyssey when Molly and I were topping Marcus.
At some point during our little escapade, I spied a toilet plunger next to Becca's bed and I picked it up, "Oh, wow, fun!" People were a bit confused, but I knew what an amazing pervertable this could be. I looked over at Marcus, but he really wasn't in the position for me to use this on him. I looked around me, "Match!"
Match look at me with some trepidation, but approached me. He had no idea what I wanted to do to him, but he knew I wanted to do something to him with that plunger. He was naked and I took that plunger and drove it right onto his cute butt cheek. And it stuck! And then I grabbed the handle and pulled and pulled until it finally popped off. And then I did it again and again. By then Match and I were laughing and the whole cabin was laughing, too. It was so silly.