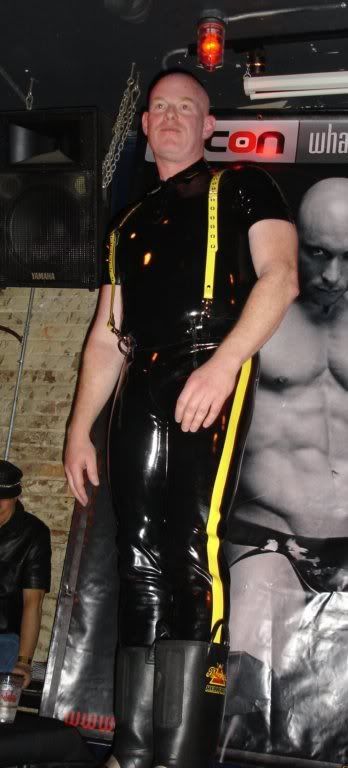 Congratulations to John Weis, Mr East Coast Rubber 2007! JoeMyGod reports on the drama when they gave the sash to the wrong guy.
I am back from North Carolina. Highlights from the trip:
I had a really hot scene with a woman who may move to NYC soon. Yum yum!
Meeting Boymeat's buddy, Kathryn.
Eating cheese 'n eggs at Waffle House.
Jack Rinella claiming that he is too wimpy to bottom to me and that I should put that in my blog with a link.
My other book/DVD is now finally available from Amazon, too!
CBT in a Nutshell by Lolita Wolf
I love being a New Yorker! And our subway system rocks!
Drew is a hot, trans-friendly gay man looking for a demo bottom for Chain Bondage in Philadelphia on November 3rd.
Funny video of the day: Larry Craig, but very funny.