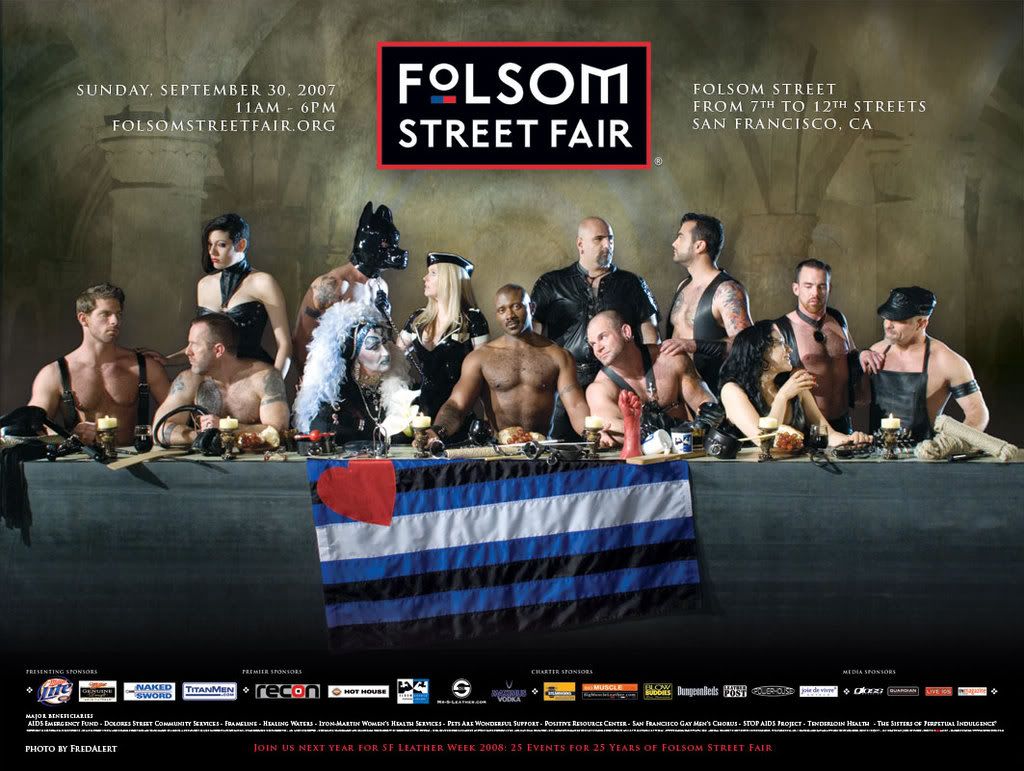 I'm on my way to Folsom Street Fair via Folsom Fringe! This is the big party to celebrate Boymeat's bithday! I'm probably not going online at all. Call my cell. I'll be back Monday night.
And allow me to make a public plug about how great Daddy Faye is. My daddy is always the most fabulous, but I am mentioning it here because I am buttering her up so I can play with her girl. Not that I need to butter her up, because I am Daddy's Princess and I get what I want. But I love my Daddy and she deserves it. Plus I really want to play with her girl.
I got Fleshbotted again! And so did Selina and the Blowjob Throwdown girls from Dark Odyssey.
I love this from Viviane:
"Oh, That Darling Derrière: A history of the buttocks, in pictures (of course)," by Teresa Riordan.
The TES Bondage SIG went really well last night. I showed up all crazy and frazzled from my hectic, nerve-wracking day. Usually, I like talking at the meeting opener, but it was a relief handing that responsibility to JD Trouble. And then, once we got going, I was able to switch gears and glide into being in the moment. I loosened up and enjoyed myself. And that's what it's about for me.
Rachel Kramer Bussel writes about learning to walk in high heels at Ms Veronica's Finishing School.
Somebody I know likes Robot Sex. Here ya go!
Cough cough!