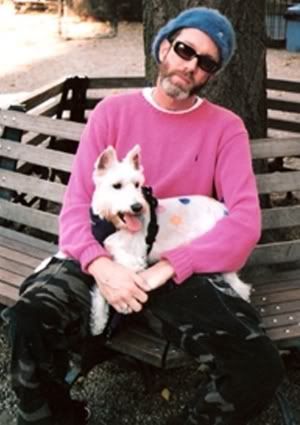 Thom, the guy who does my hair is featured in this style interview. Jeez, I love this guy. I've written about him in my Predictions & Predilections in the past, but under a different name. (No, I'm not telling!)
domn8dlady did a mini-renovation on my bathroom, but I now see this and am thinking that my bathroom still needs Something.
The LPN Volunteer Coordinator job is really crazy now. I've been getting people apologizing about canceling at the last minute and I get other people apologizing for wanting to volunteer at the last minute. I forgive everybody and now have only a very few shifts left. I have faith that somehow some way all the shifts will be filled.
Well, it seems like it's Leather Weather here in NYC. I'm going to wear my chaps tonight. I'll start with the LSM meeting at 8pm and then head out to the LURE in Exile party after that.