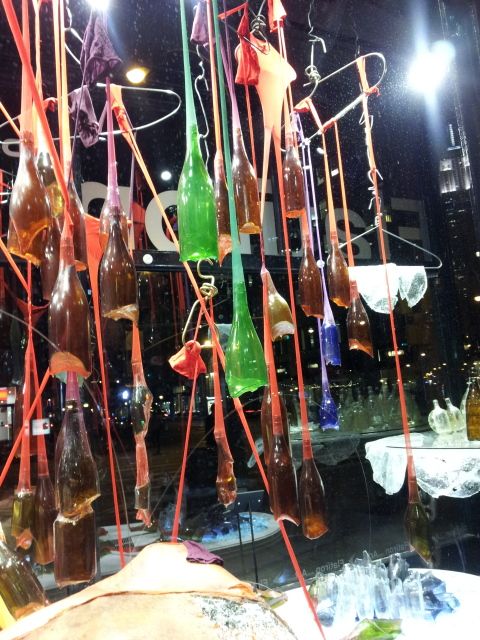 Q.   On FetLife and on various party/club invites they refer to the term "play partners."  What does that mean?  Can one be happily married, yet have a separate "play partner?"  Is that necessarily sexual?  Does that sometimes lead to adultry and divorce?  I am both intrigued and frightened.
A.   A play partner can be a friend, a casual date, a lover or even a spouse. It seems like on these invitations, "play partner" is being used as an inclusive generic term.
Of course you can be happily married and have a separate play partner! That is what polyamory and nonmonogamy is all about. Many people in our community have multiple relationships. A good reference for learning about and successfully negotiate this territory is Tristan Taormino's book, "Opening Up
."
Some people have sex with their play partners and some do not. It depends on the relationship. For instance, I have a play partner with whom I have been playing with for 14 years. We do not have sex. He's gay. It's just never going to happen. We are good friends with an intimate bond and a strong connection. We enjoy our play.
Also, you need to define what constitutes sex. When Jack and I were together, we agreed to a very narrow definition of sex. For us, it was five specific acts: penis/vagina, penis/ass, penis/mouth, mouth/vagina and mouth/ass. We gave each other permission to do anything else with anybody. Of course, when I fisted my girlfriend, she and I considered it to be having sex, but it still was within the guidelines of my relationship with Jack. Different people consider different acts sexual. For example, some people consider spanking to be sex; other people think it has nothing to do with sex at all.
Playing or having sex with another person while married would be considered adultery in the legal as well as biblical sense of the word. However, if you discuss this with your wife and negotiate some agreements, then you are not cheating. Having a workable relationship with a play partner involves honesty and communication and negotiation with both the play partner and your spouse.
I have several play partners who are married and/or partnered. Another example: for the past couple of years I have been playing with a married man. Funny thing is that I also play with his wife. We don't do threesomes (at least we have not done them yet and we have not discussed them), but I play with both of them. He knows about me and her, and she knows about me and him. Neither one is jealous and they both feel secure in their relationship with each other. And one side-bonus is that as parents, one can stay home with the kid while the other one goes out with me!
I understand your fears about divorce. People divorce for many reasons. Irreconcilable differences and cheating are major causes. A solid marriage is built on trust. Nothing violates this partnership more than dishonesty and cheating. You can have successful multiple relationships if you do the work communicating and negotiating with all your partners.