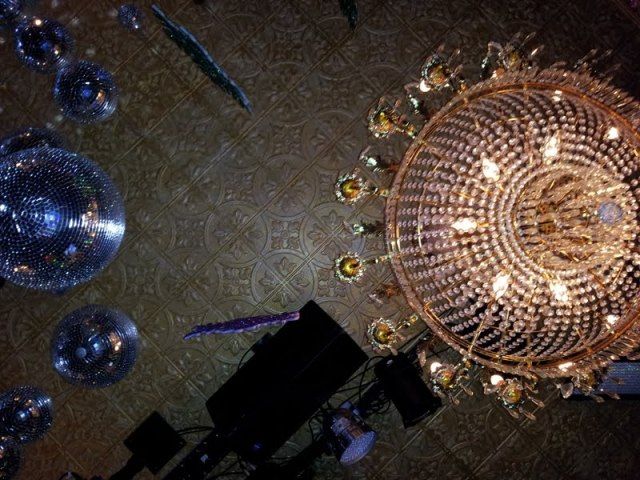 Don Quixote was locked up in a chastity device. It had been over a week. He needed to get out. He had a date with these two guys. A big overnight date with lots of bondage and sex.
Sometimes he has dates and I don't let him out of the chastity like here and here. His dates are not my problem.  But this time it sounded like a particularly hot date and I felt we could work something out.
"You need to get me off, but really well, and then I'll let you out for your date," I told him. And, so, we made a date.
I arrived at his place. The sling was set up. The Hitachi was plugged in and a bunch of favorite toys were laid out. I told him that I wanted him naked and he went off to get undressed while I got comfortable in the sling. He came back naked except for the chastity device and a surprise for me. He wore a dildo gag. How perfect that he was not only gagged and silent but that he also wore a cock for my pleasure.
DQ worked diligently to get me off with the dildo gag, various toys and his dextrous hands. When I was close, I grabbed the Hitachi and was very satisfied with the outcome.
I sent him off to his date and the next day was regaled with hot tales of boy-on-boy action complete with photos.