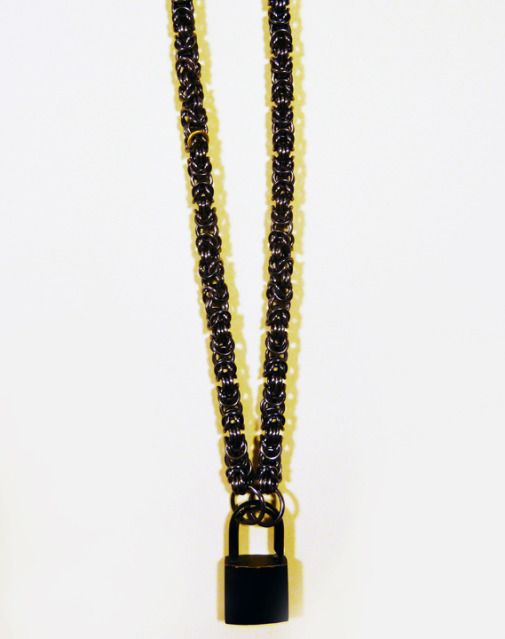 Back in July I wrote about the new collar for Don Quixote which we have dubbed "The Collar of Complication." I've wanted to post a clean version of it. It's made of rings that are gunmetal in color, except for one ring that is gold. Most people don't notice the "mistake," but we know it's there and we asked for it to be put in there.
We were inspired by the Islamic tapestries we saw at the Metropolitan Museum of Art. Apparently Islamic artists make a deliberate error in their work because they believe only God is perfect. The collar has nothing to do with God, but it does represent that our relationship is not perfect.
Celebrating the imperfection of our relationship sure does take a lot of pressure off us.