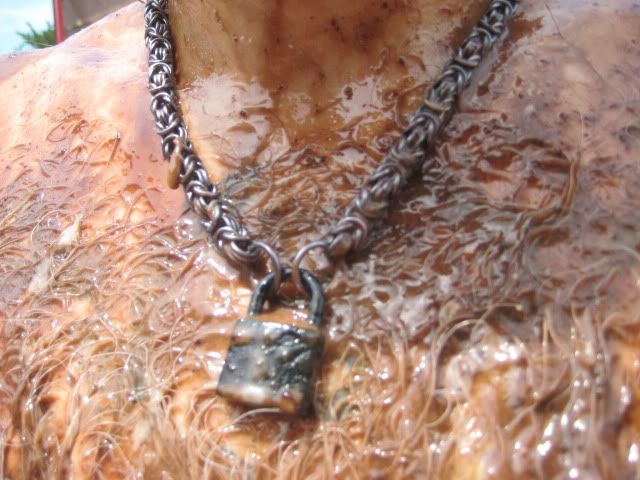 Don Quixote is wearing my collar. It's not a slave collar. Nope! And it's not a training collar. That's not right either. It certainly ain't the collar of consideration. Huh! And it sure as hell is not a collar of protection. Puh-lease!
We finally agreed that this is the collar of complication. And that seems about perfect for us.
And it does clean up nicely.