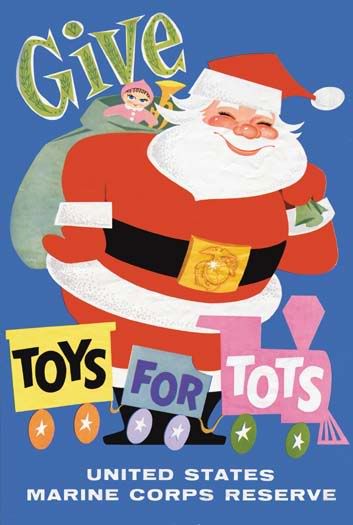 As you may or not know, I have been working at Purple Passion part time. And I love working there!
Recently, I won the "International Little Miss Littles" title. One thing that titleholders do is pick a cause. I have decided to team up with Purple Passion and U.S. Marines' Toys For Tots. And this year we are sweetening the deal.
Bring an unwrapped toy for a child (2 months to 17 years old) and Purple Passion will give you a vibrator (while supplies last). Or, if you bring a toy and spend over $100 in the shop, we will give you an extra 10% discount. Yes, you can combine this with any other offer or use it on sale items. That means that if you are a member of a group like TES or LSM, you get your 10% discount plus another 10% making it a whopping 20% off!
We are also taking cash donations. Every year Hilton goes out to buy toys wholesale. For a minimum $10 cash donation, we'll also give you that 10% discount.
This program expires December 20. Happy Holidays!