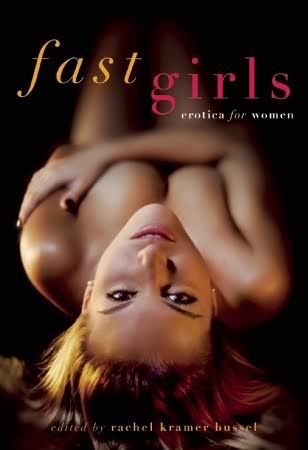 Rachel Kramer Bussel has a sexy new anthology called Fast Girls
.  Rachel says:
I named this book after a song called "Fast Girls" by an indie pop/rock band called Sarge*. That song is a feisty, punk-rock ode to a hot girl who is captivating in all kinds of ways.

I'm sure you know a girl like that. Or a woman. Or a lady. Or a butch. Or a femme. Or…you get the idea. She's the kind of babe who takes no prisoners, who owns her life and her sexuality and not only doesn't apologize for them, makes sure you notice her and what she's all about.
You can hear Mia read one of the stories, Five-Minute Porn Star by Jacqueline Applebee, on one of my favorite podcasts: I Want Your Sex.