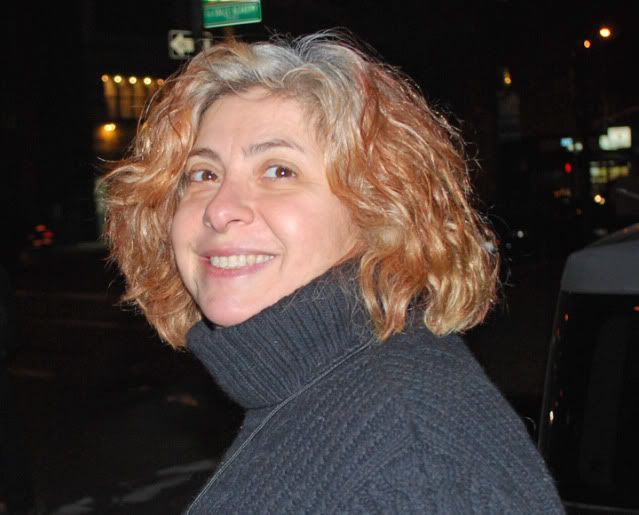 The photo of me was taken Saturday night by Nayland Blake.
The audience at Cinekink sang Happy Birthday to me.
Mollena Williams wrote an awesome tribute for my birthday.
And Cindy composed a poem –
Our Lolita
When ya meet'ha
She might just beatcha
Or maybe teach ya
In the world of leather yenta
Sex toys maybe that she lent ya
In your butthole you can clench, "Aaaa!"
"That is what I meant, Yaaaahh!"
Happy birthday, dear Lolita!
And thanks to everyone who called, emailed, tweeted, etc.