With my birthday on February 20th and Nayland's on February 5th, some friends have taken the opportunity to fete us together.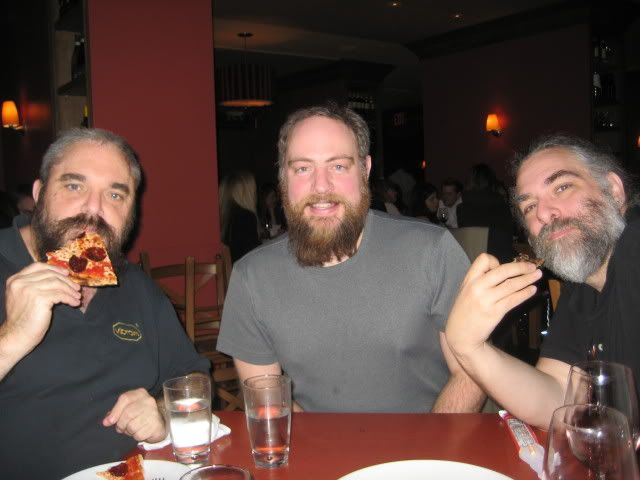 On Friday night Thor and Mud took us out to see The Enchanted Pig followed by an amazing dinner at Mario Butali's Otto.  What a great evening!  Thank you!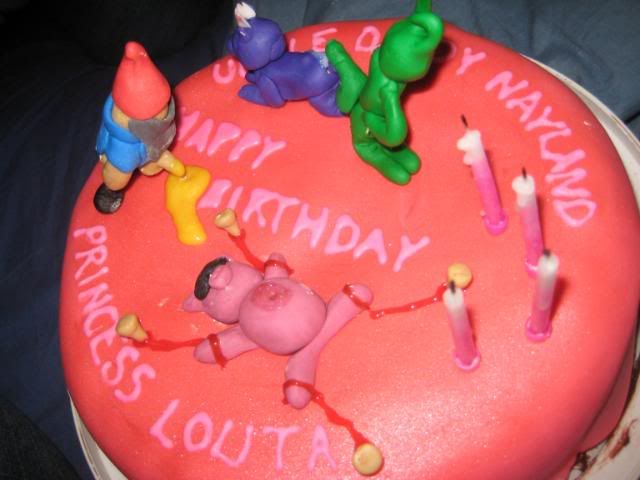 On Saturday morning, Kathryn and Kerry surprised us with an amazing cake that they stayed up all night to make (chocolate with fondant icing and pervy figures).  We feel the love.  Thank you!