On my California trip, I made sure to stop in at Wicked Grounds in San Francisco. They are located in the heart of the Soma district on 8th Street right off Folsom. It's a wonderful cafe that serves gourmet coffee, tea and soda along with delicious artisanal pastries and sandwiches. It's also BDSM themed with special events and it's for adults only.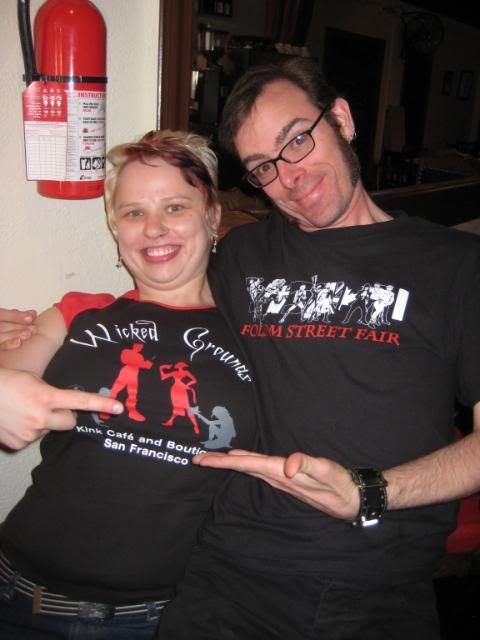 Rose and Ryan are the proprietors.
The interior on a Thursday morning lull.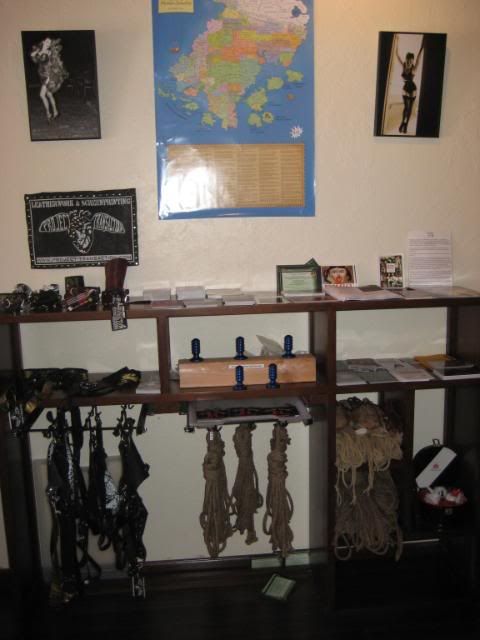 They carry all sorts of BDSM toys and jewelry. The rope is special 4 strand hemp that is made exclusively for them.
I bought one of those blue metal butt plugs (review to come).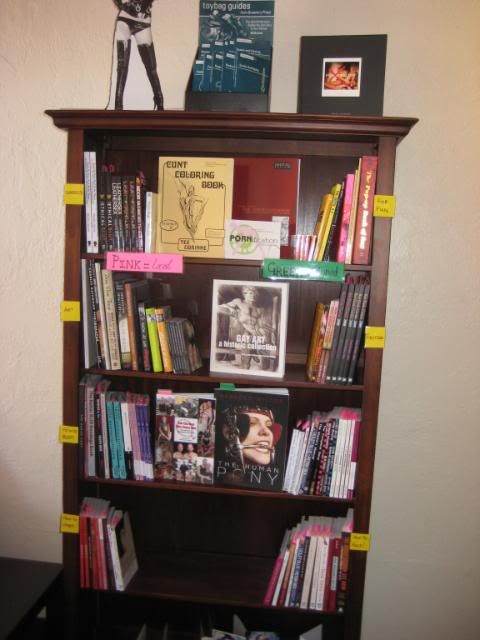 The book case is color-coded:
pink for local authors and green for signed copies.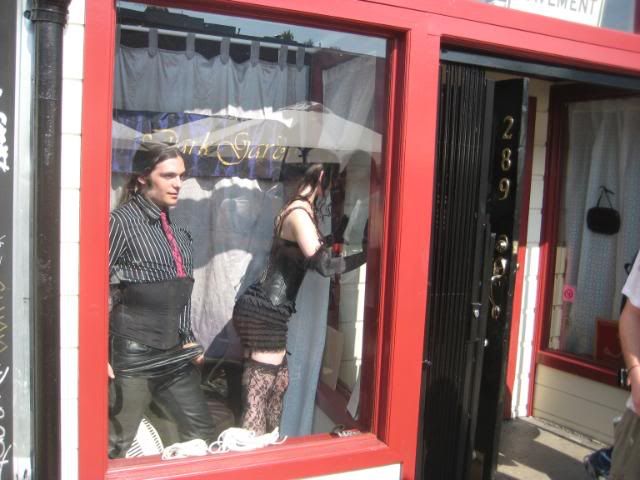 I returned during the Folsom Street Fair and they were packed!
Their window had live models featuring Dark Garden corsets.