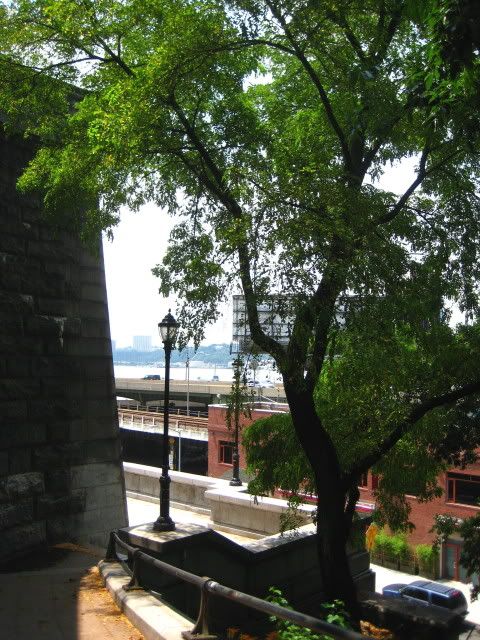 So, I met up with Pup at The Eagle Friday night. He's got a nice new boyfriend who lives here in NYC. Very cute. Giggles when he gets clothespins put on him. So, I punched Pup and then began flogging his chest. I got a bunch of great strokes in and then the tails of my flogger went flying. The damn flogger just fell apart. A little embarrassing.
I bought the flogger in the silent auction a couple of years ago at IMsL. Made by someone from Oklahoma. Pretty, but not well made. Tails were glued in. Who glues in tails? They are supposed to be nailed!
Anyway, I switched to a single tail after that. I love playing on the roof of the Eagle. And I love playing with Pup!