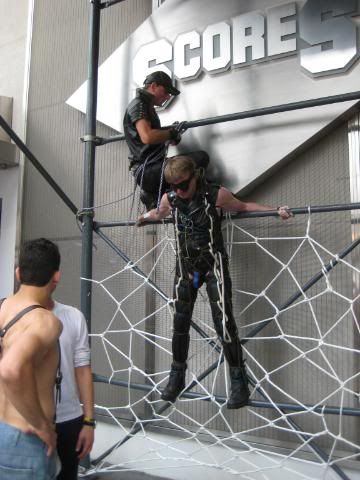 There was always action at the New York Bondage Club booth.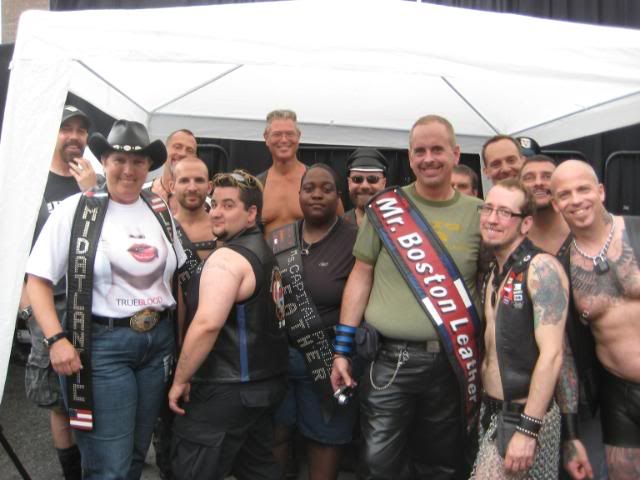 Like herding cats?  Nah!
Just pull out a camera and the titleholders gather and pay attention.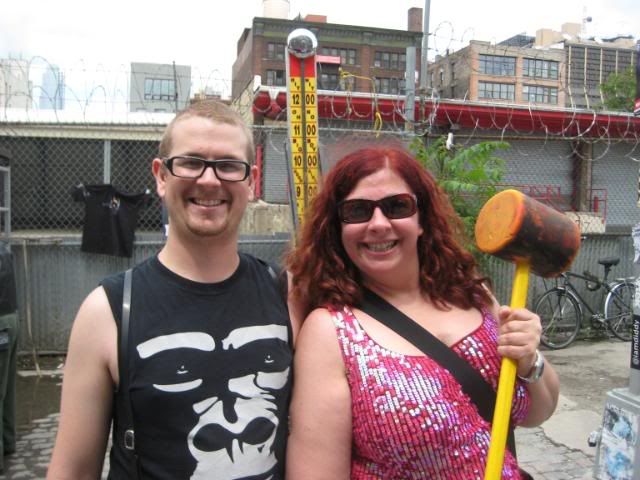 Dave and me at the NY boys of Leather strongman booth.
I won a T-shirt because I am strong and very accurate!
Roar!!!!!!