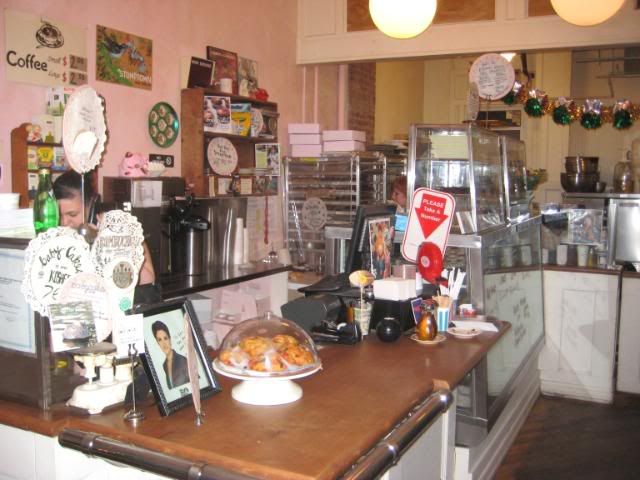 Babycakes Bakery
(Yes, that's Rachel Maddow's photo on the counter!)
When I originally heard about Babycakes, I sent the link to Rita and told her we needed to go here the next time she visited NYC.  This bakery makes items that are refined sugar-free, gluten-free, wheat-free, soy-free, casein-free, egg-free, vegan and kosher.  With these limits, you might think their item wouldn't taste so good.  But OMG!  Soooo yummy!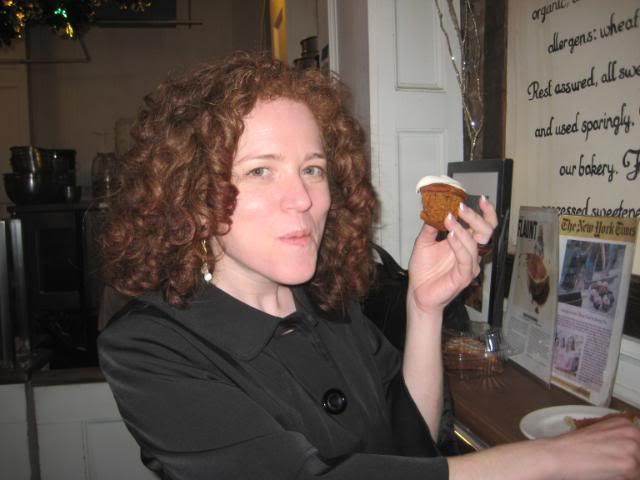 Rita loved her pumpkin cupcake.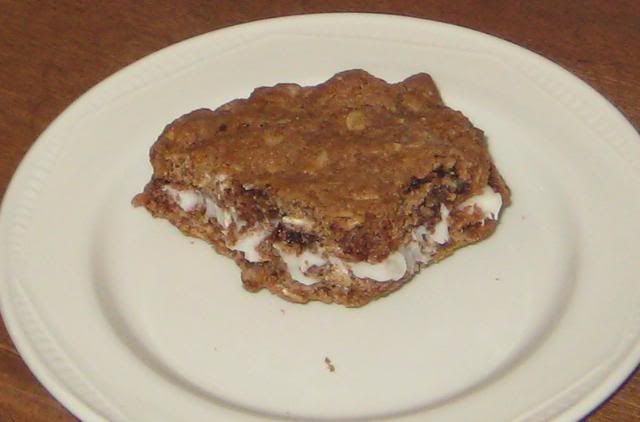 This is my half-eaten oatmeal-raisin cookie sandwich
with vanilla frosting.  Oh yeah!