On Saturday night I went to Jack Restaurant, which is an "occasional" restaurant that sets up about one night per month at the Brooklyn Lyceum.  The chefs are Danielle Sucher and Dave Turner. She's a lawyer and he's a programmer and they do this on the side.  Every meal is different depending on what's available and what they are in the mood to cook.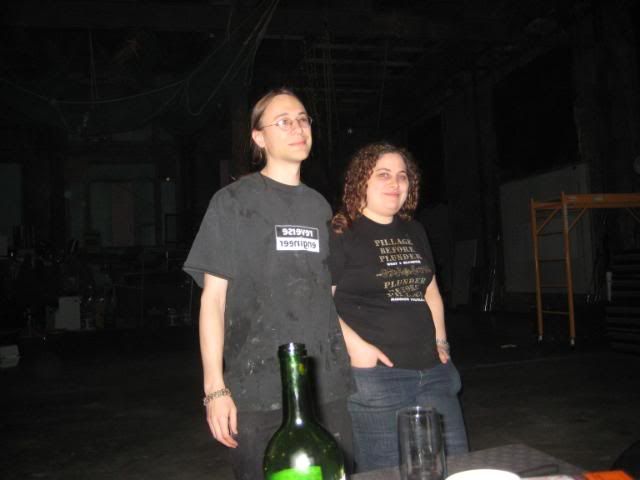 This month they hosted a special dinner that was inspired by Palimpsest
by Cathrynne M. Valente.  She read a passage before every course and each course related to the food image in the passage.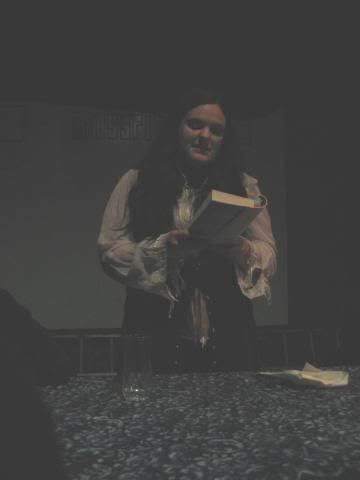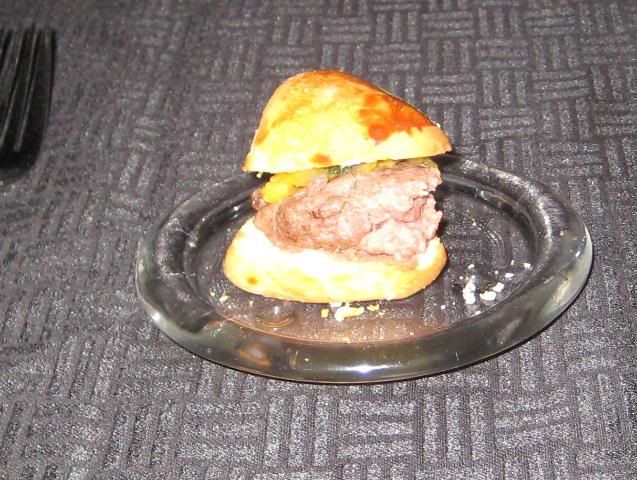 Heartburgers with Tangerine Relish and Sage Pesto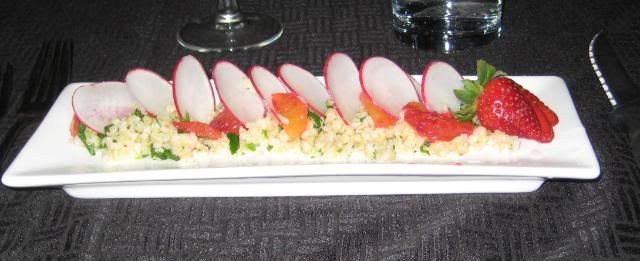 Bulghur, Blood Orange, and Radish Salad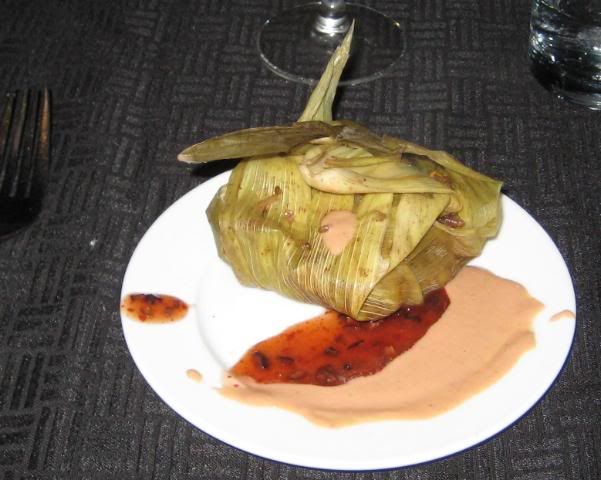 Tamales of Cocoa-Rubbed Ribs with Tobacco Blackberry Sauce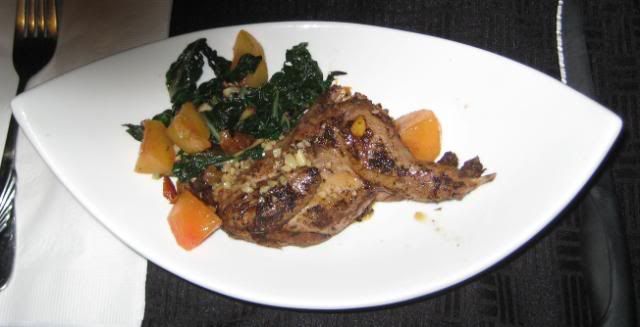 Plum Wine Brandied Quail, Fig Stuffing, Chard with Pickled Plums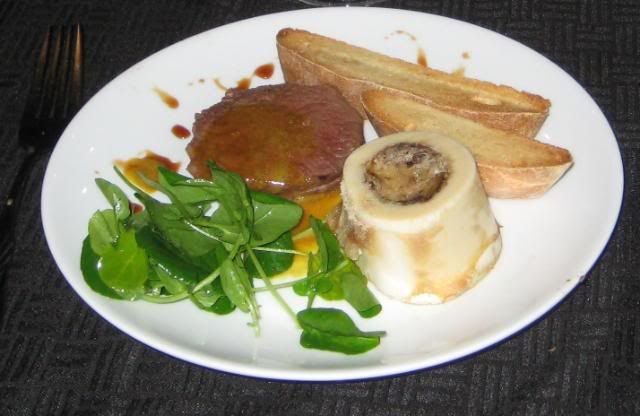 Filet Mignon, Elephant Garlic, Honey Amber Wine, Roasted Marrow Bone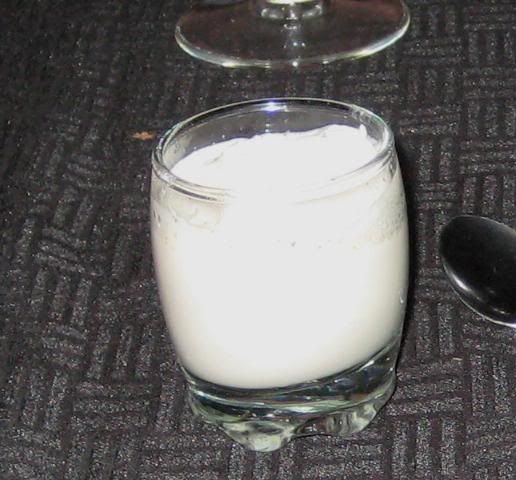 Hot Vanilla with Sassafras and Rum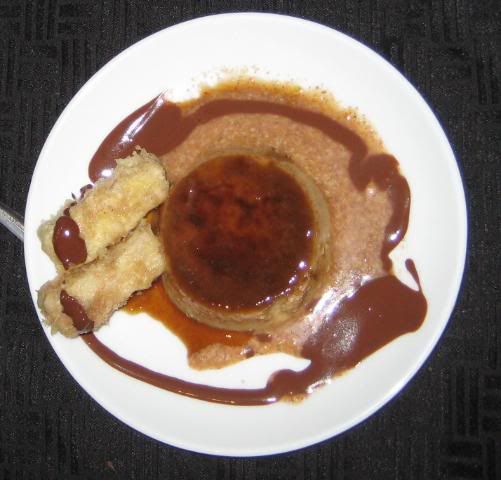 Cocoa Nib Creme Caramel, Tempura Pears, Bay Foam, Mocha Sauce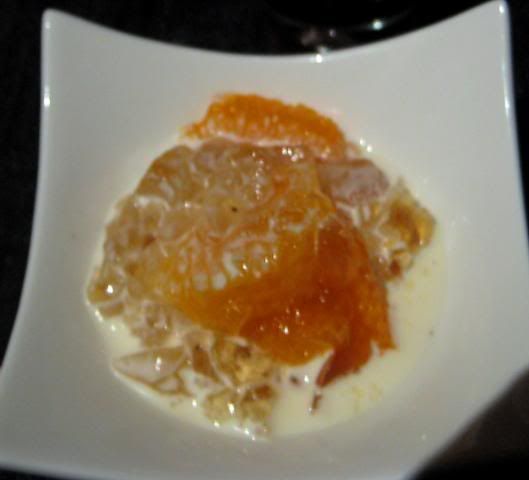 Bamboo Gelee with Clementines and Cream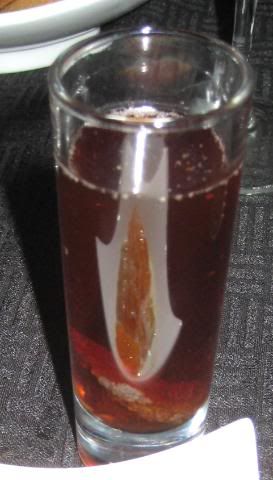 A Lump of "Opium" with Persimmon Tea Poured Over It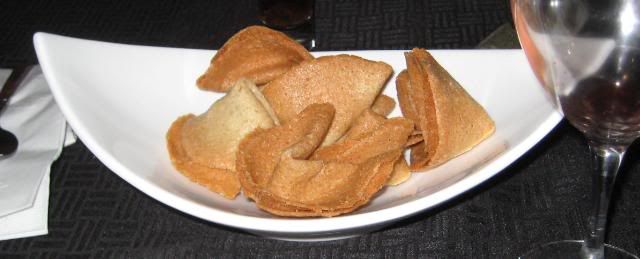 Cardamom Bay Leaf Fortune Cookies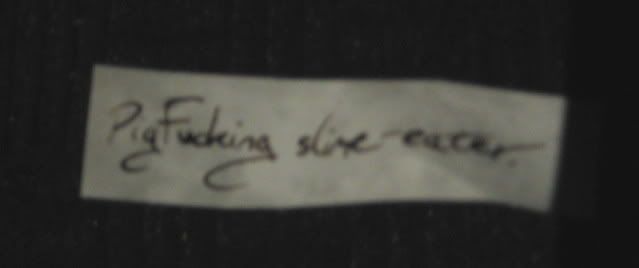 My fortune: PigFucking slime-eater
This made me laugh; especially after getting the tattoo the night before.
Tea with Bondage Tea Bag
The food was delicious and I would love to go again with a group of friends.