I was in Phoenix last weekend for Southwest Leather Conference.  It is a very different event.  The workshops, and the event itself, has a major focus on Master/slave relationships and Spirituality.  I taught two classes and I went to three great classes: Electronic Stapling with Master Z of Dallas, Blood Splatter Play with WhipMaster Bob ad Bootpig and The Good, The Bad and the Poly with Allena Gabosch.  I played a little bit.  I was impressed by the four couples competing for the Southwest Master/slave contest.
The highlight of the event for me was the Dance of Souls.  It was a huge hook pull and ball dance.  I went as a witness.  Now, a witness doesn't just sit there, unless they want to.  I danced along and had a great time.  There were seven drummers and they played non-stop for 4 hours.  It was pretty incredible.
I don't have many photos from the weekend.  They had a strict camera policy.  Here's one from dinner out with Allena Gabosch, Spike and teresa.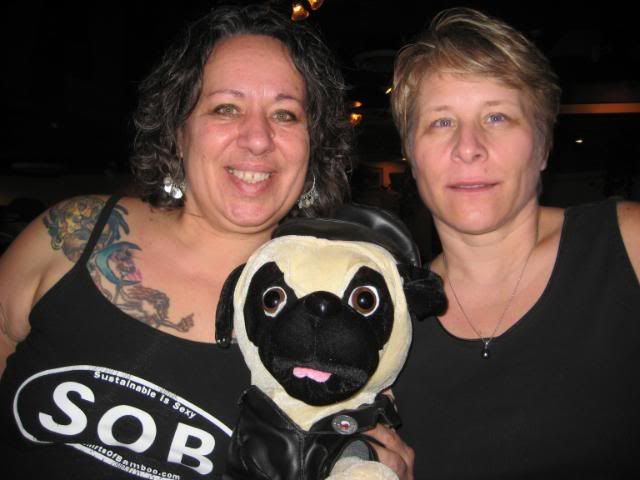 You know its a good place to eat when you see all the pickup trucks in the parking lot.