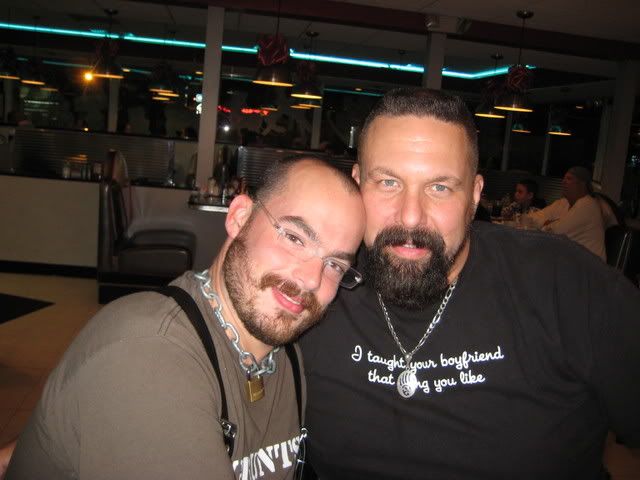 Son Chris and Daddy Derrick at Lester's Diner
One of the reasons I was very excited about going to Ft Lauderdale was because I would get to see Son Chris again and be able to spend time with him. He was excited, too. A few months ago Daddy Derrick decided to take care of the planning and surprise him. I agreed to leave it all up to him.
And everybody lied to Chris. He was told that I would not get there until late Sunday. When he wrote to me and told me that the was excited about my visit, I was a nasty bitch. I wrote back that I would try to ft him into my very busy schedule.
We actually got in on Saturday evening. Derrick took Chris to Lester's Diner and we went too. At first he thought that he was running into Peggy, Leslie and teresa by accident (I was hiding behind the car). But then I jumped out and surprised him.
To add to the surprise, we all stayed at Daddy Derrick's house for a big slumber party.

Peggy, Derrick, Chris. Leslie and teresa