Last night was the opening for Guys We Would Fuck, a show at the Monya Rowe Gallery curated by Nayland Blake. Nayland knows a lot of people and asked many of them to contribute to this show. All the works are 8″ x 10″. The originals can be sold to art collectors or you can print the images out at the gallery for 50¢ per page and, with their zine kit, make your own little booklet. And/or you can print them from the gallery website at home. Art for collectors and art for the masses! Nayland designed the show so that artists can bring in their work any time until August 1 and, because new works are added all the time, visitors can come back and see new work and print a new piece of art each time they visit.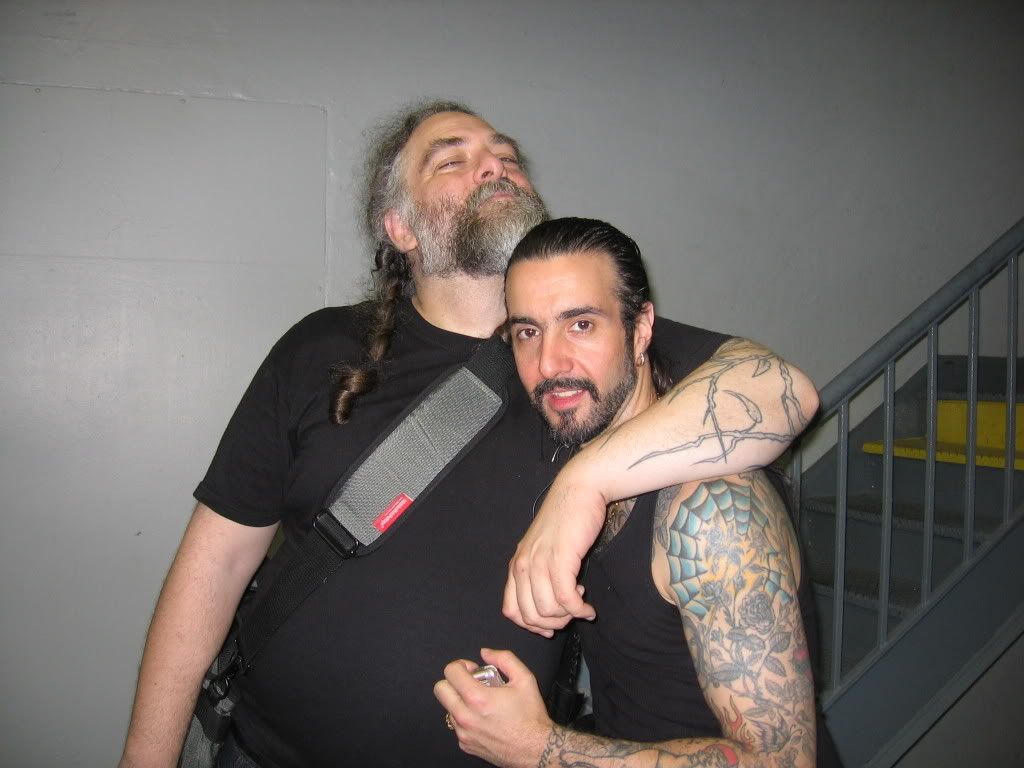 Nayland Blake and Aaron Cobbett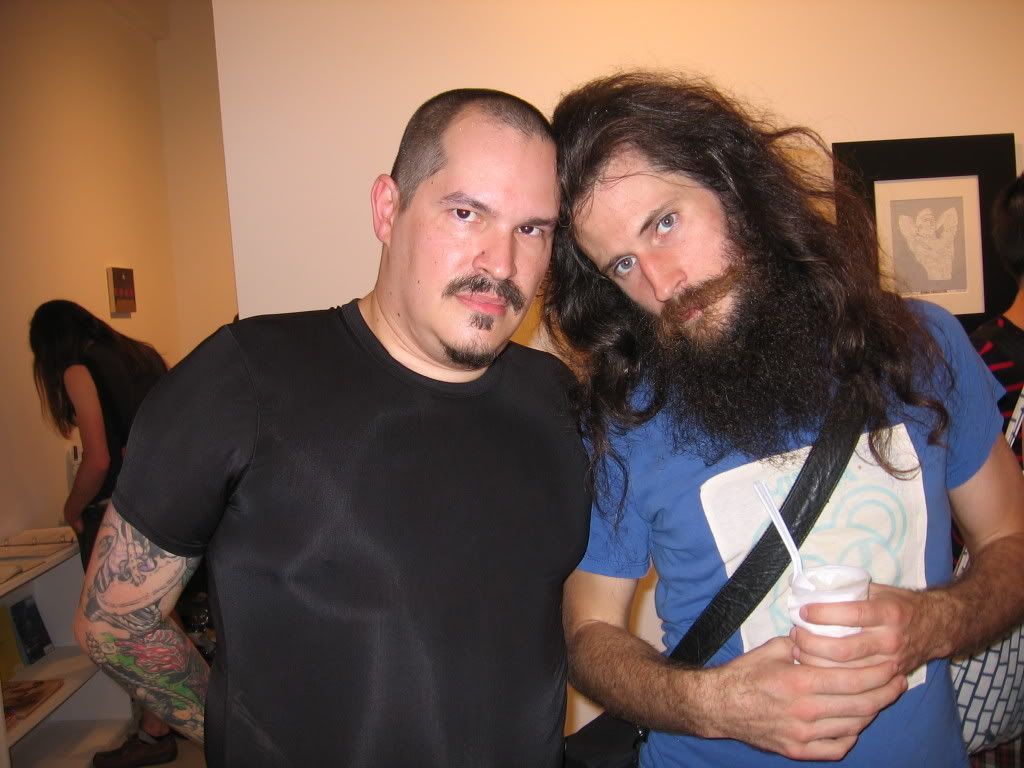 Angel Colon and Dominic Sowinsky also had works in the show.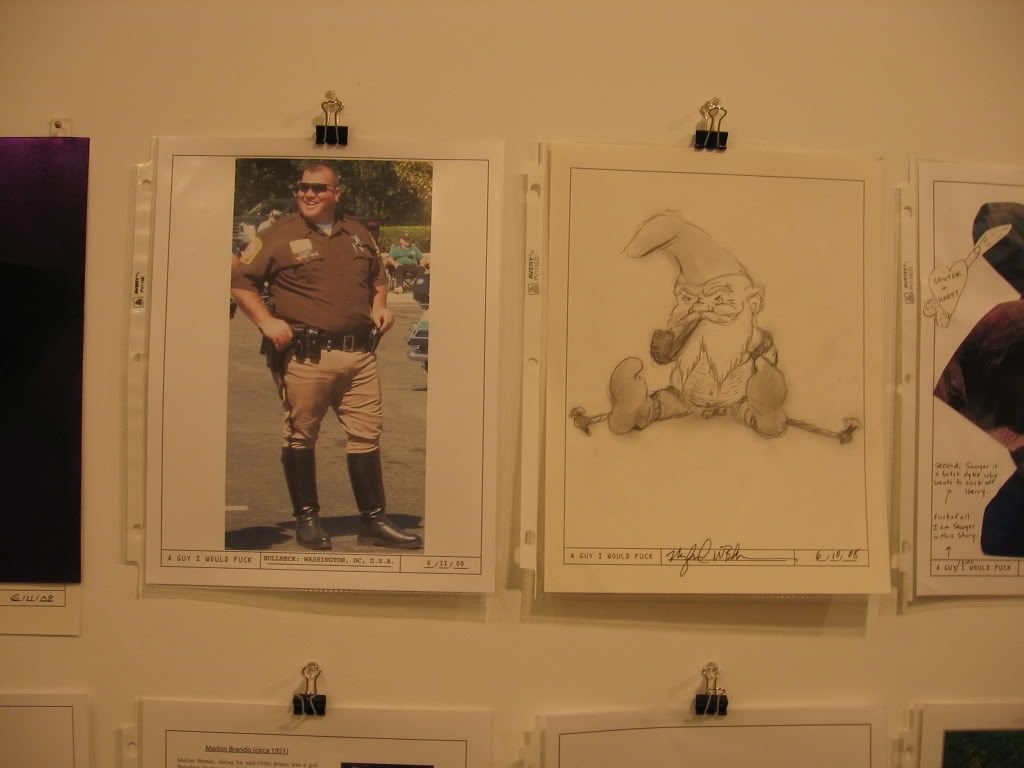 Works by Bullneck and Nayland Blake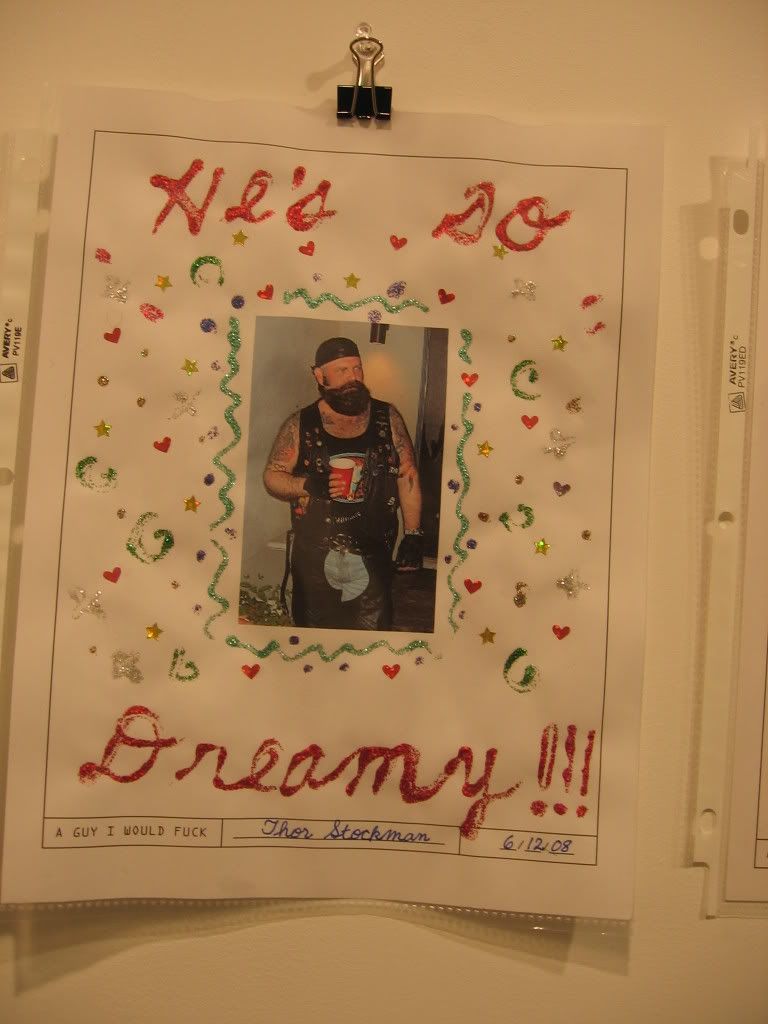 Art by Thor Stockman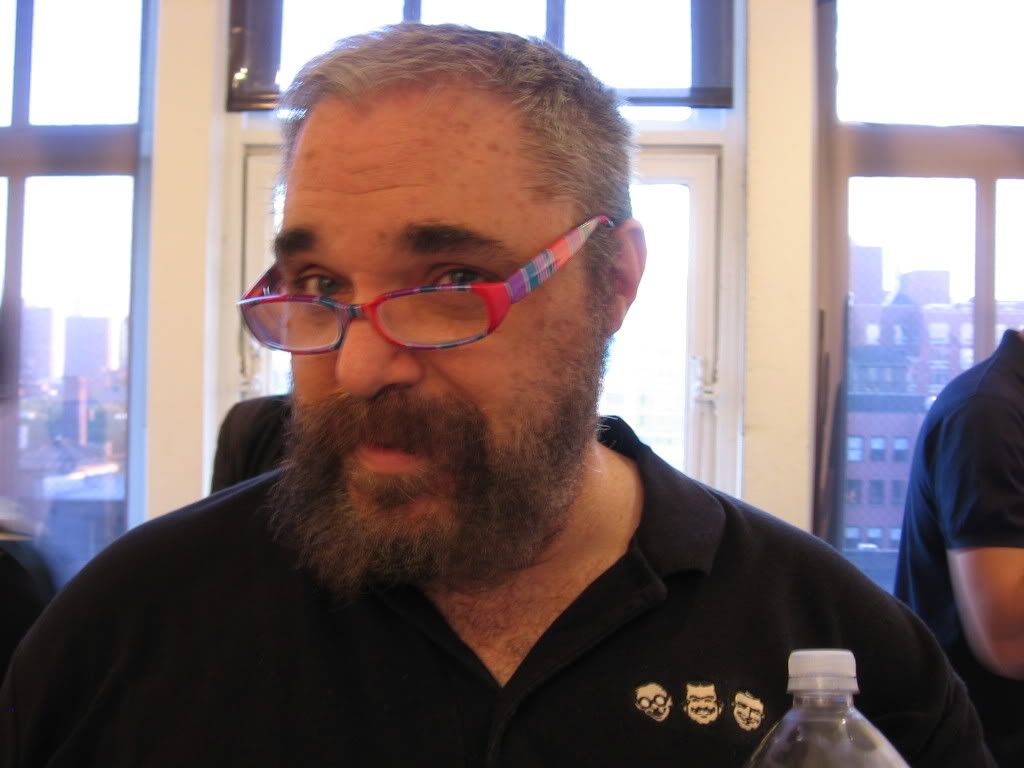 Thor tries on my glasses.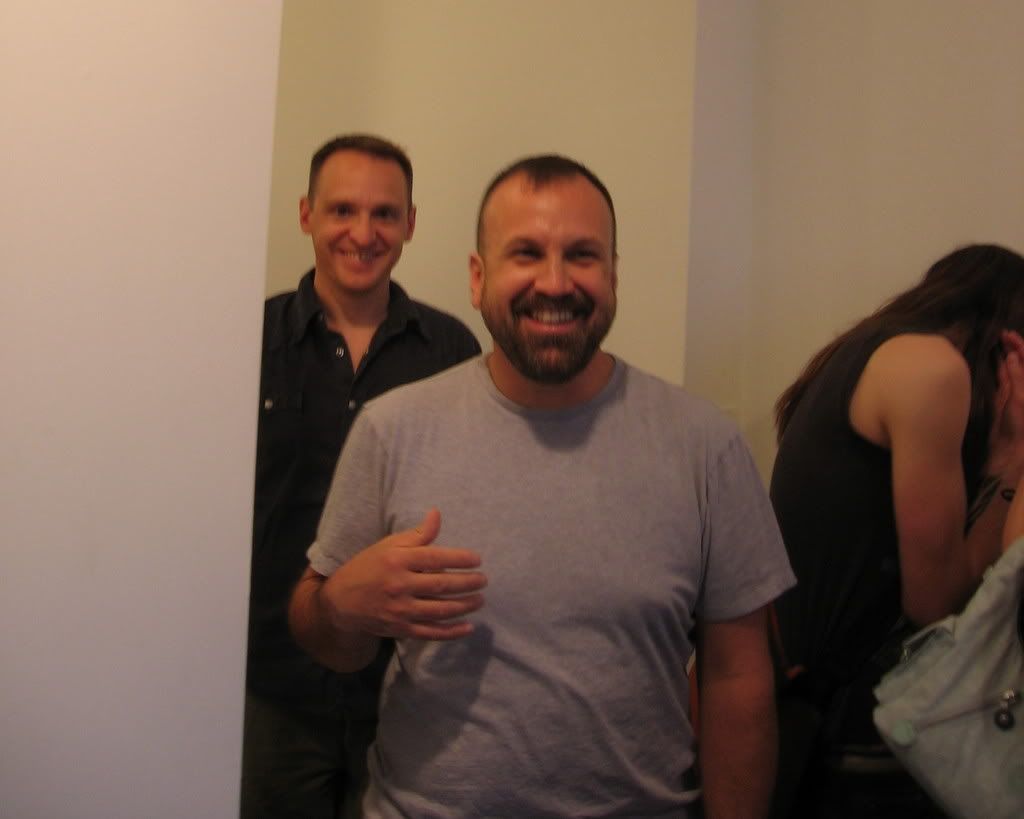 Scott and Ollie show up.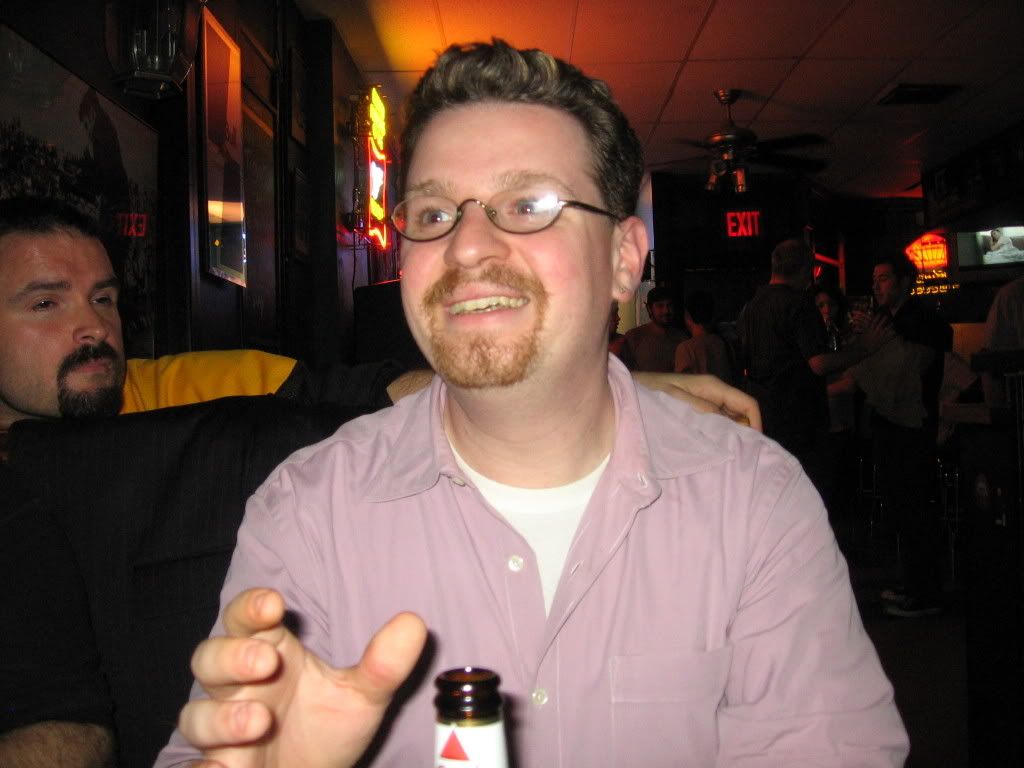 Boymeat at the bar.
Afterwards we all went to Billy Marks. I got a little tipsy and grooved on the dance floor with the art crowd.