During the daytime at IML, most of the action happens at the Vendor Mart. In addition to the shopping and the bootblacks, there's a lot of socializing. I took some pictures of my favorite people.
Here's a picture of Bear Man from Ft Leatherdale, who spent most of the weekend on the floor of the Bootwerks booth custom fitting Wescos. He is a huge supporter of the community sponsoring IML and the Bootblacks and giving us Leather Pride Night donations (a vest from Leatherwerks and several paddles from Paddlewerks). One of the nicest guys. Jason Hendrix is also in the photo. In addition to working for Bear Man, he is IML 2004 and a really friendly guy.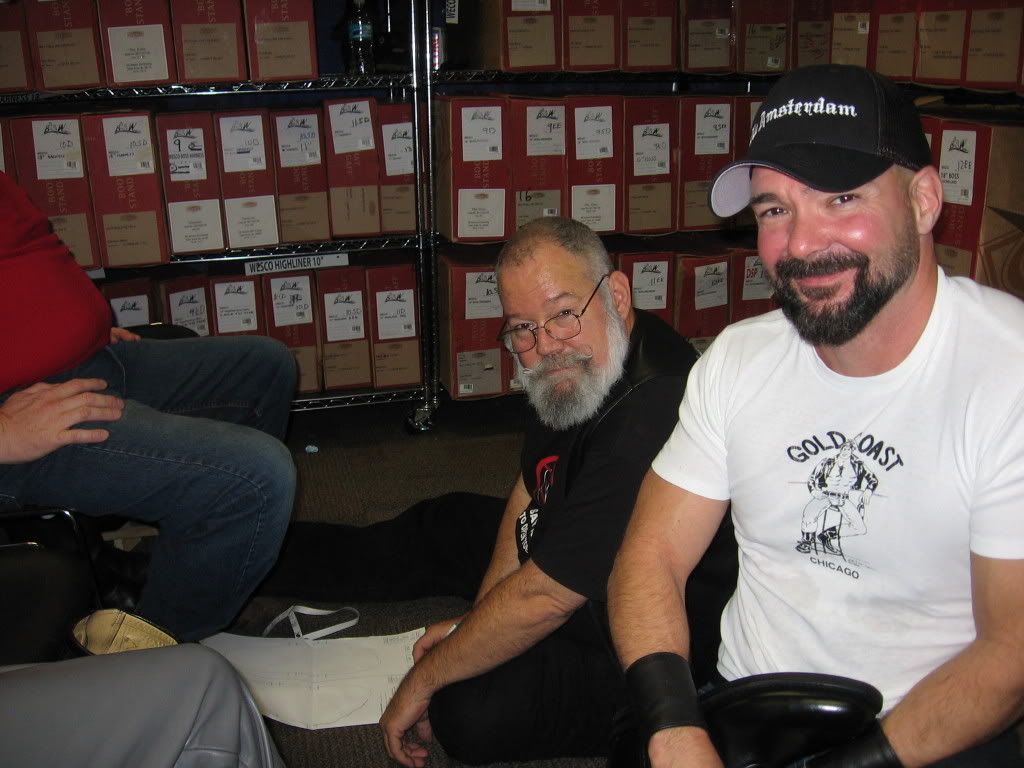 Here's Lori at the Heartwood booth. Currently, she makes the best floggers on the market. Beautiful work. I took son chris there to buy a new flogger. He loved trying it out on Sparky. And, of course, she gave us one as a donation to Leather Pride Night. This is one of the most popular items at LPN.
Grant spent some time at the Folsom Street East booth. Lots of flirting and promoting going on there. Grant runs the Silent Auction at LPN.
Every day Jake spent a couple of hours giving haircuts in The Leather Man booth. Jakes runs Security at LPN.
(I know this is an IML post but can you tell I have LPN on the brain right now?)
Greg came over to the IML vendors market from the big bear event in town the same weekend. He bought some canes. He became interested in caning after seeing my class at GMSMA Leatherfest last November.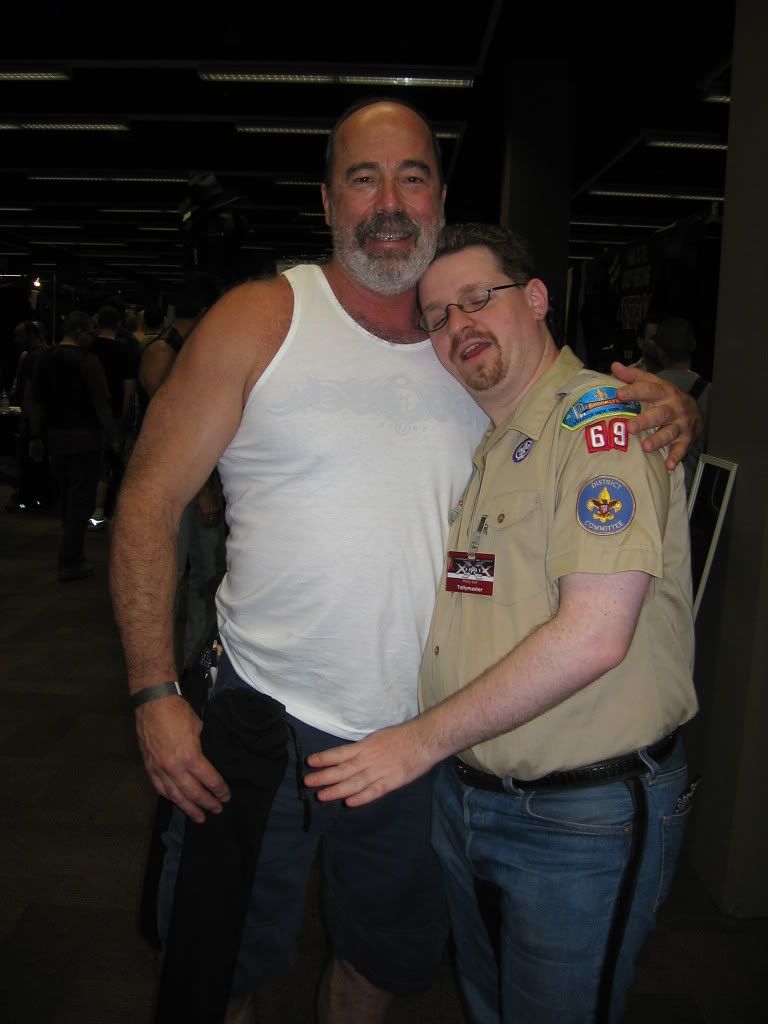 Anyone who fills out a consent form and makes a $4 donation to the Leather Archives & Museum can come to the IML Vendor Mart. Sometimes curious vanilla people are inspired by the experience. This video is hysterically funny!