This IML post is dedicated to the unbelievable hotness that is Peggy Sue. OMG!
Here she is at Opening Ceremonies on Thursday with Q, International Ms Bootblack 2008.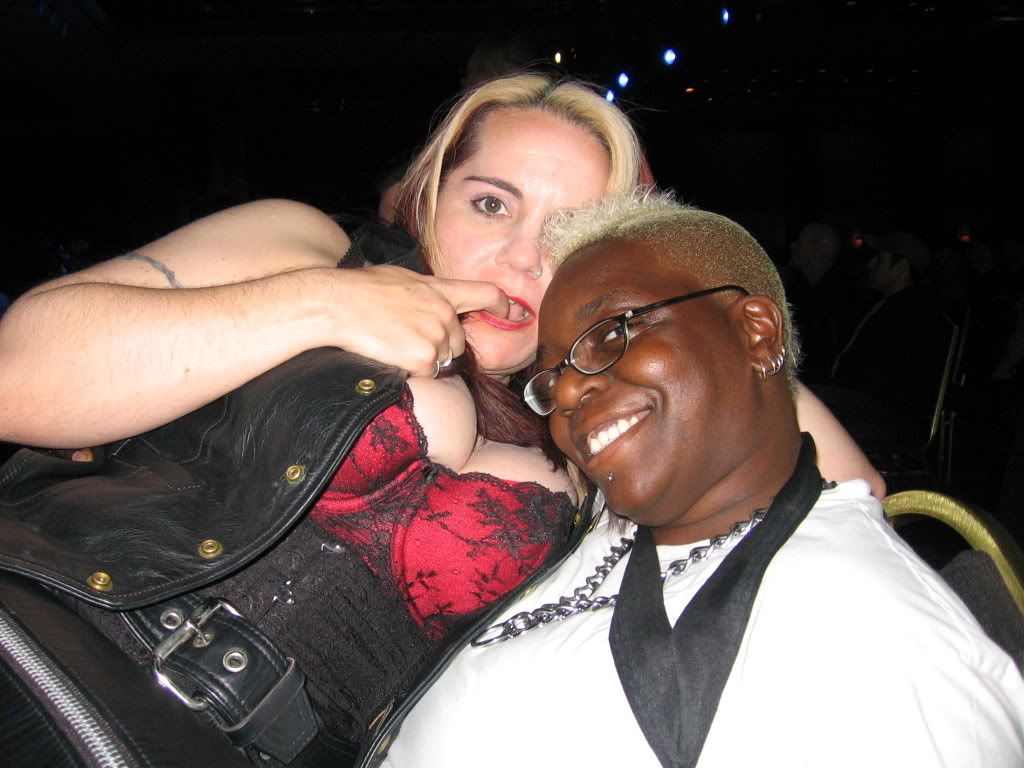 Here she is at Pecs & Personality on Saturday with her date, Vick Germany. Vick is from San Francisco and was an IML judge.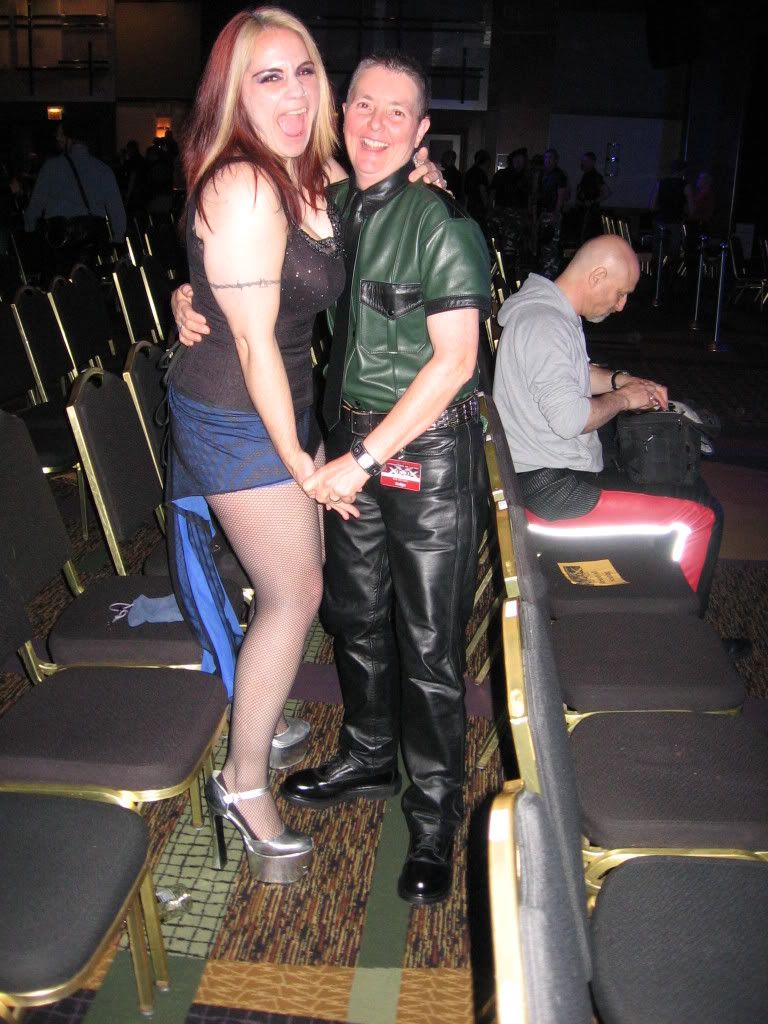 And at the Contest on Sunday with my boy, AJ.