I am devoting an entire post to Boymeat's new leather pants. I have dubbed these the blow job pants. All you have to do is unzip the two zippers and, look, there it all is! Anyway, just look at the crotch. That is the first thing most people at IML look at anyway. In these pants, Boymeat has a bulge. It looks like he's got some package there!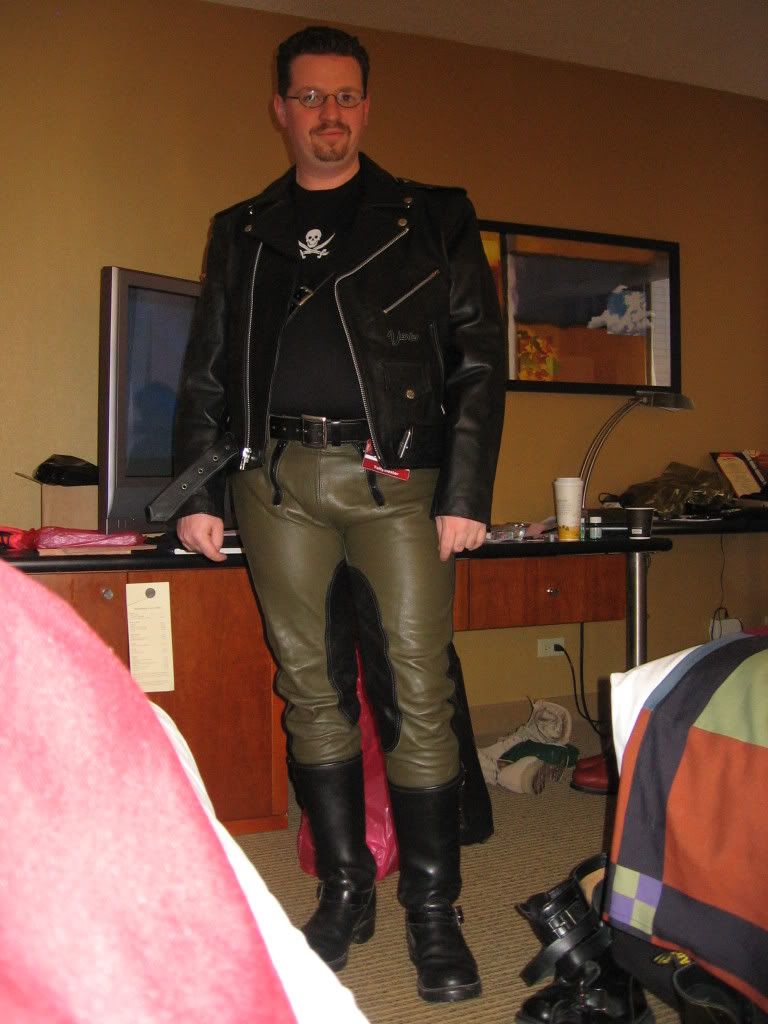 And look at his cute butt here. I am in awe of these pants. They look custom-made but, no, they are off the rack from The Leather Man.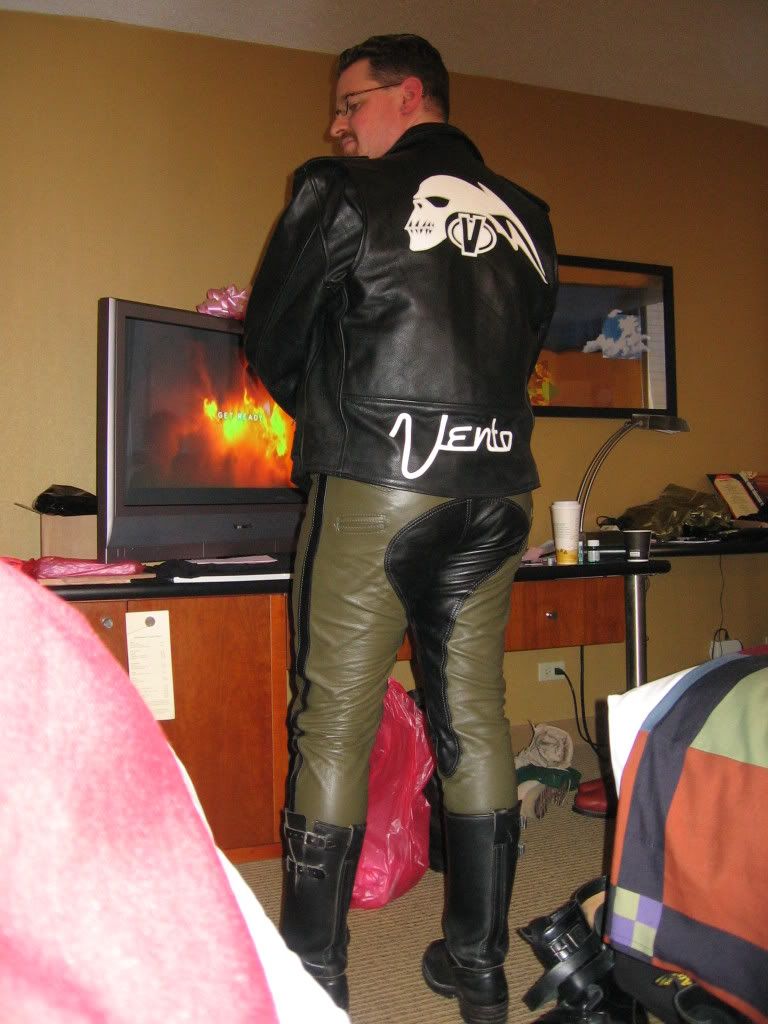 Oh, the leather jacket is new. He picked that up at the Leather Archive & Museum's silent auction on Saturday night.