On Sunday I went home with Dossie. She lives up in the hills. We went over the Golden Gate bridge.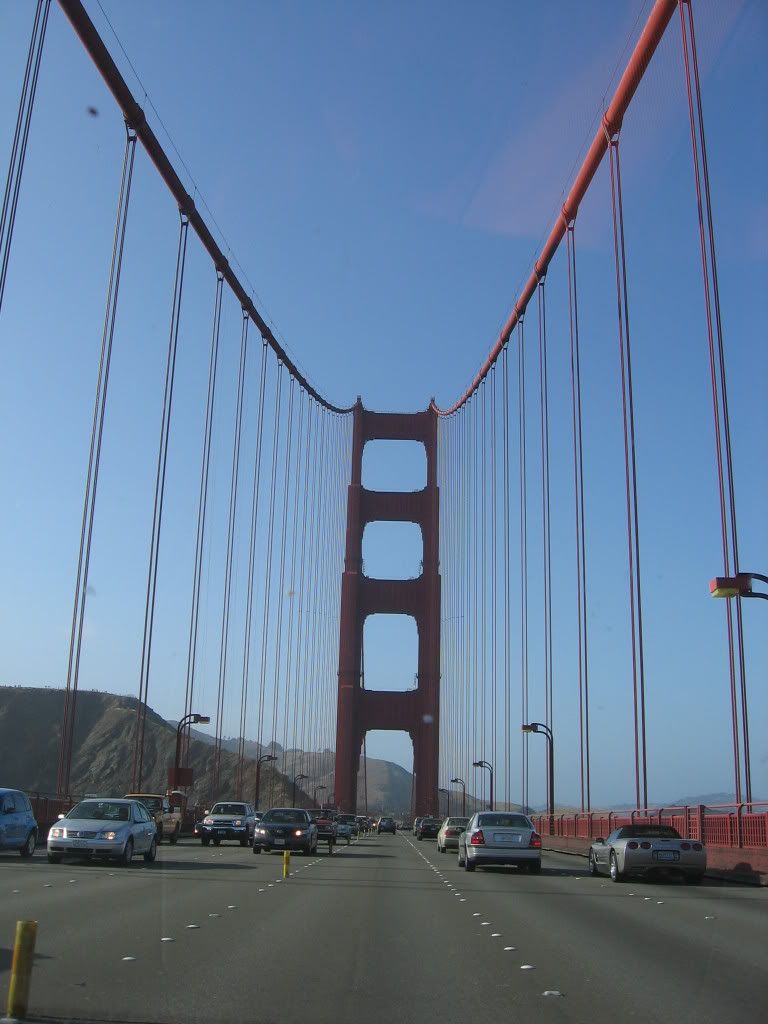 She prepared a lovely dinner and we talked all night. Mainly about poly stuff. She and Janet are doing a whole revised edition of The Ethical Slut
. It's time to update it. Dossie took some notes on what I had to say and is going to use it for the book. How cool is that!
It had been a long weekend for us both, so we cuddled up together and went to sleep. In the morning, there was sex, breakfast and backgammon. Then we headed out to Mt. Tamalpais. Here's Dossie on our way up. The weather was a bit dismal. The Pacific Ocean is all the way in the background .


It was a lot nicer once we got higher up. If there hadn't been so many clouds, we could have seen San Francisco down there.

Afterwards we met up with Rae and had Thai food.