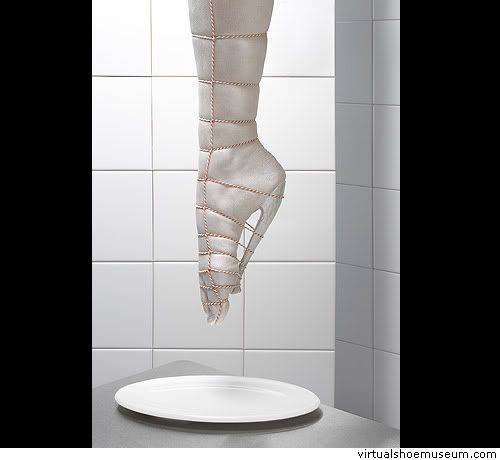 I can spend a lot of time at the the
Virtual Shoe Museum
site.
It's got a lot of material and is very searchable.
This makes everything taste like bacon… and it's vegetarian and kosher, too!
Congratulations to Nayland Blake for the great review of his show in the New York Times!

Why am I here posting? My flight got canceled this morning. I am rescheduled on an 9pm flight tonight. I am keeping my fingers crossed (well, not really, because I can't type with my fingers crossed).