I went to see Stardust and really loved it. Now I want to read some of Neil Gaiman's books.
Clown Power! This story makes me so gleeful.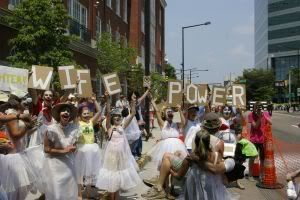 This is a commercial but it's really funny.

So, there's this one group, which I will not name, that considers itself a heterosexual group for M/f, F/m and F/f. Heterosexual F/f? Huh? To top it all off this group meets at the LGBT Center!