Florio's in Little Italy is one of the only restaurants where you can smoke in NYC these days.  It's because it is technically a cigar shop that also has a bar and a restaurant.  The food is excellent and well-priced for what you get.  I had the veal paillard with broccoli rabe and it was delicious.  The people there were very friendly and the service was very good.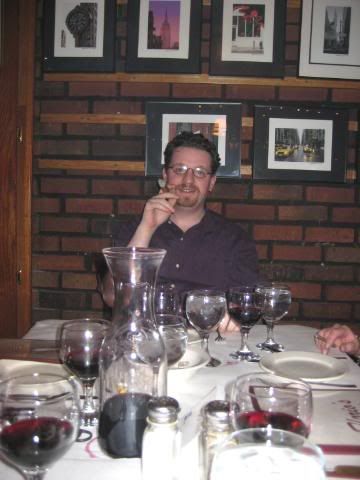 Boymeat with a big fat cigar.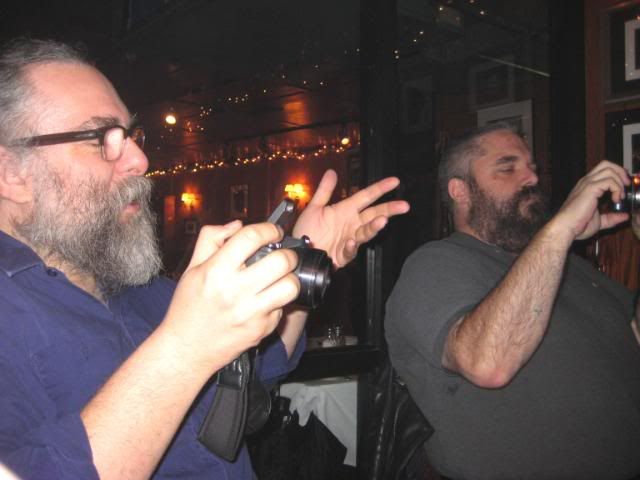 Nayland and Thor with their cameras.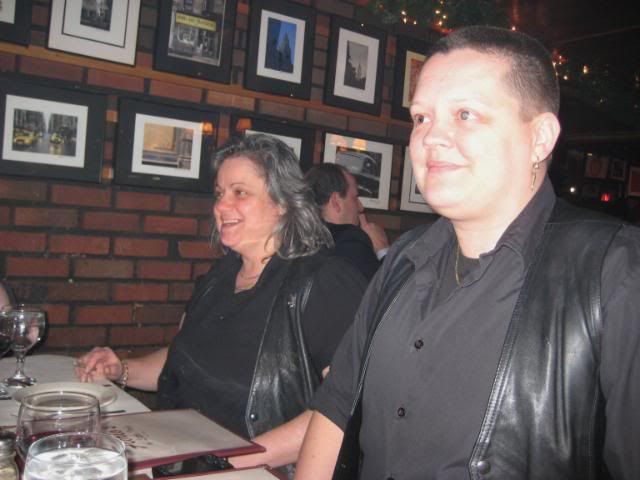 Luisa and DK were visiting from across the pond.