I'm still posting about Friday night at IML. Here I am still at the Bootblack Party in my sailor dress with Peggy Sue in her nurse outfit (yes, she's drinking Diet Coke out of a pink enema bag) and Vick Germany in her Marine dress blues.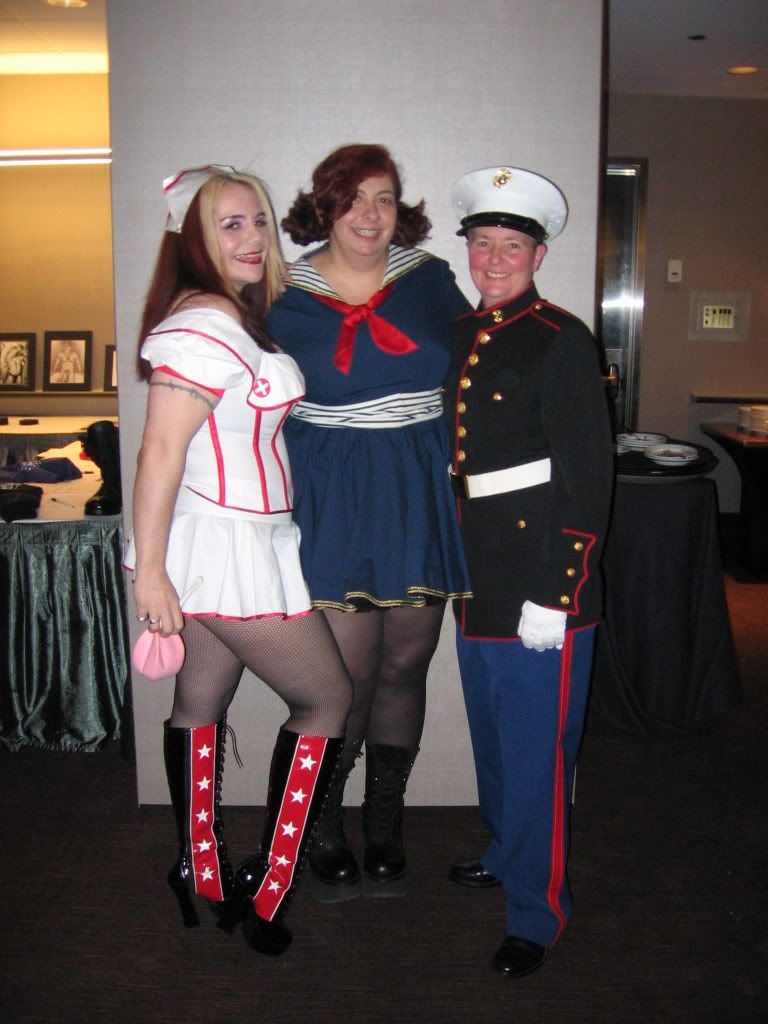 At some point, I did sneak away from the Bootblack Party to check out some of the other parties. The uniform party was dark and somber. Everybody was serious and standoff-ish. They were dressed for an old leather bar, but it was a ballroom with no appropriate spots for all that heavy posing. And by uniform, it was all very black leather police uniform. They were rather humorless about my sailor dress.
Next door was the Gear Party. Man, that was rocking. People were talking and laughing and having a good time. It was so vibrant, especially in contrast to the previous party.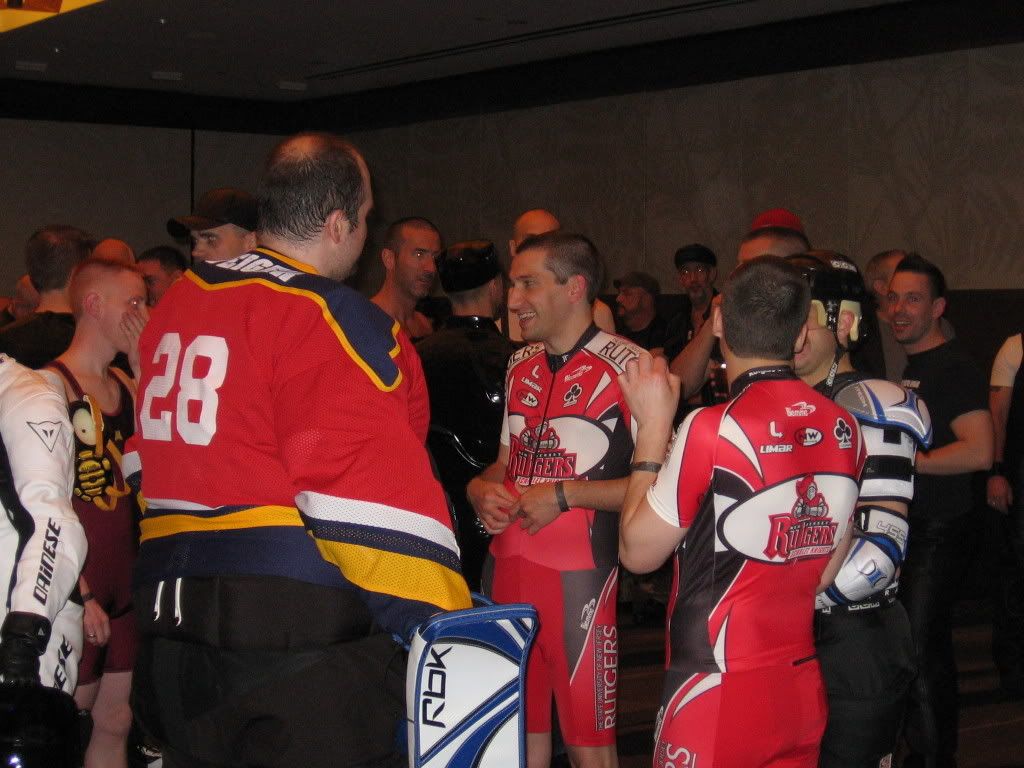 Here's Boymeat with John K. I really wish I took John's picture from another angle, like the rear, ya know what I mean? His butt really looked good in that shiny spandex.