Friday night is party night at IML. I had planned on party-hopping, but I was asked to emcee the Bootblack Party (the person who was scheduled had a family emergency). So here's where I am emceeing the Bootblack Party. At that point I was introducing Q, International Ms Bootblack 2008. (Thanks to Rich Stadtmiller for allowing me to use this photo.)
Of all the many parties at IML, I always like the Bootblack Party best. There's always a cool group of people and there's lots to do. There was a silent auction, a massage therapist who donated half his proceeds to the Bootblack travel fund, IML BB pin sales, a buffet with fresh fruits, veggies, cheese and chocolate fondue and of course more raffle ticket sales. Here's Eric measuring son chris for raffles.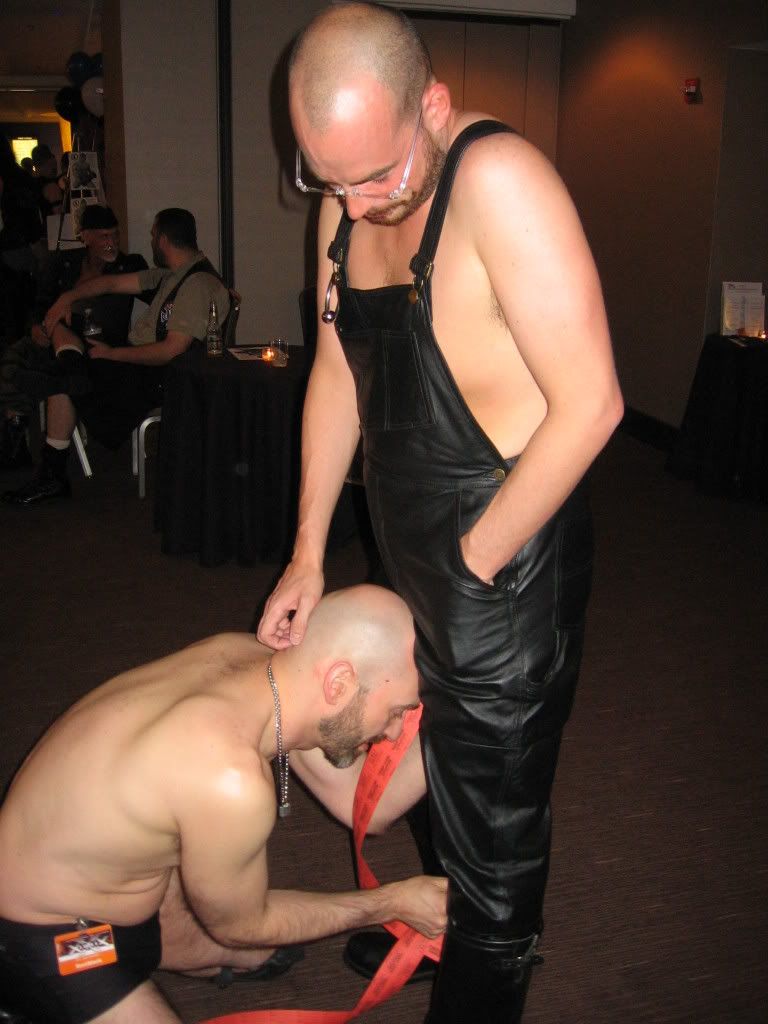 My friend, Robin, is the IML BB Co-coordinator. She's modest about it. For her, it's about helping her Daddy, David Hawks. You can always count on Robin to look good. She made this corset and skirt herself. Very talented.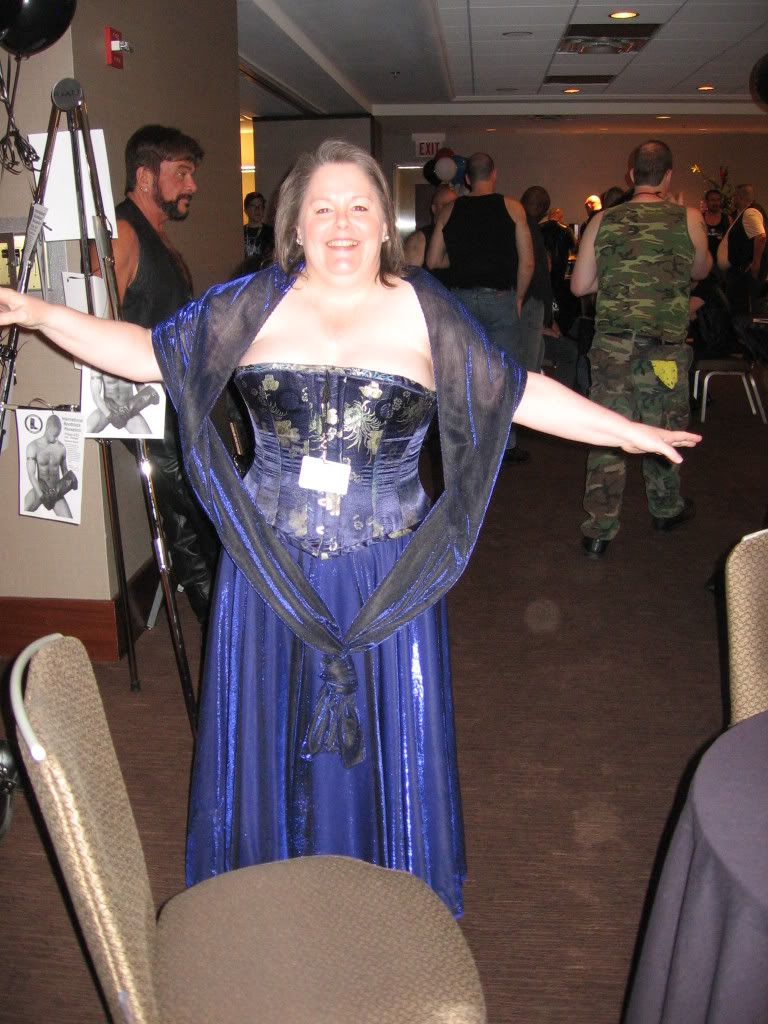 Dawg is David's Daddy and here he is with Uncle Jim, the newest member of their leather family. They all pitch in and help David.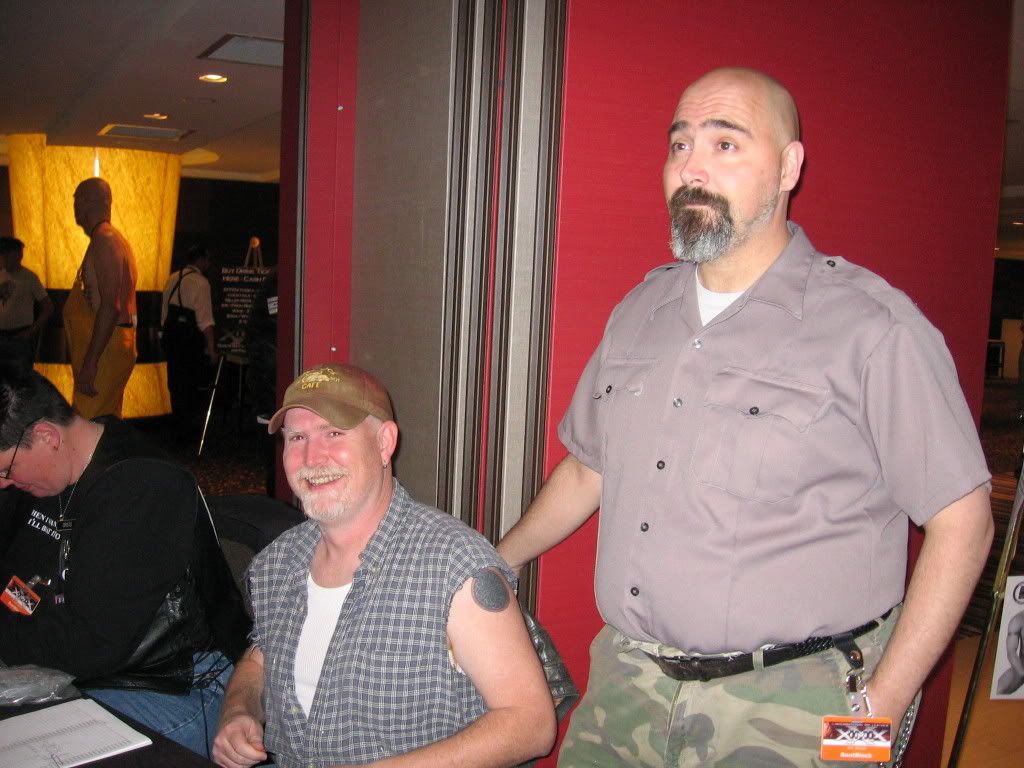 Douglas, Matt, Roger and David came to the party. Roger and David met at IML like eleven years ago and celebrate their anniversary every year at IML. I introduced Matt to them at IML (was it three years ago or four?).