Friday was the day when I had all my responsibilities to the event First I taught a Spanking class. I had two very different demo bottoms. One was Miss Elizabeth who is shy and needs a long long warm-up. She was fun. And then, for a change of pace, my boy, AJ, who likes to be beaten hard. They both came! I think it was a good class. After that I taught my poly class on jealousy and that went well. I even got another perspective on something. I love teaching because so often I learn stuff from the class, too!
The big evening event was the Celebrity Auction organized by me. I ecmeed together with cru. We sold 18 people including ourselves and raised $4125 for the four charities (NCSF, LA&M, BCEF and the titleholder travel fund).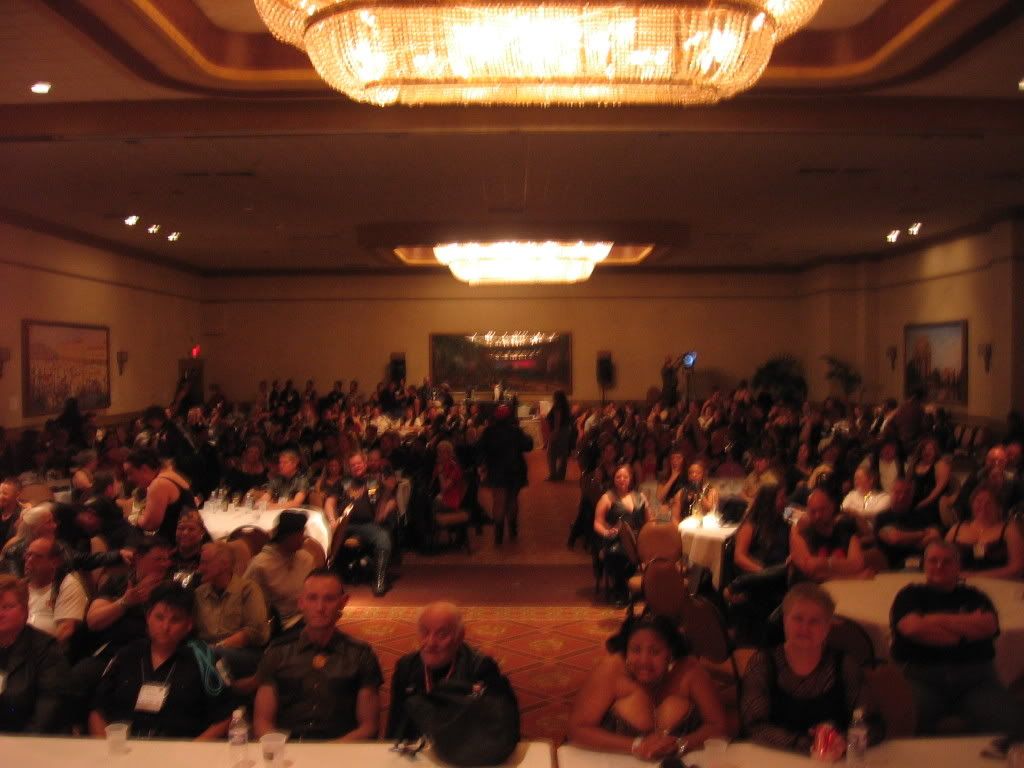 A photo of the audience from the stage.
I had to ask the spotlight guy to give us a break.
The judges are down in front.
Mr. Marcus is in the middle.
A snapshot of the outrageous Peggy Sue giving tomo (poor tomo!) a lap dance.
We sold Peggy Sue for $400.
She is trey hawt, like whoa!
And, a confession: I did a big fuck-up at the auction. But I will write about that and the consequences in a later post.