On Friday morning, Daddy and I took the bus to visit Kink.com. I was very excited about the visit because I love their work and I am an affiliate of theirs.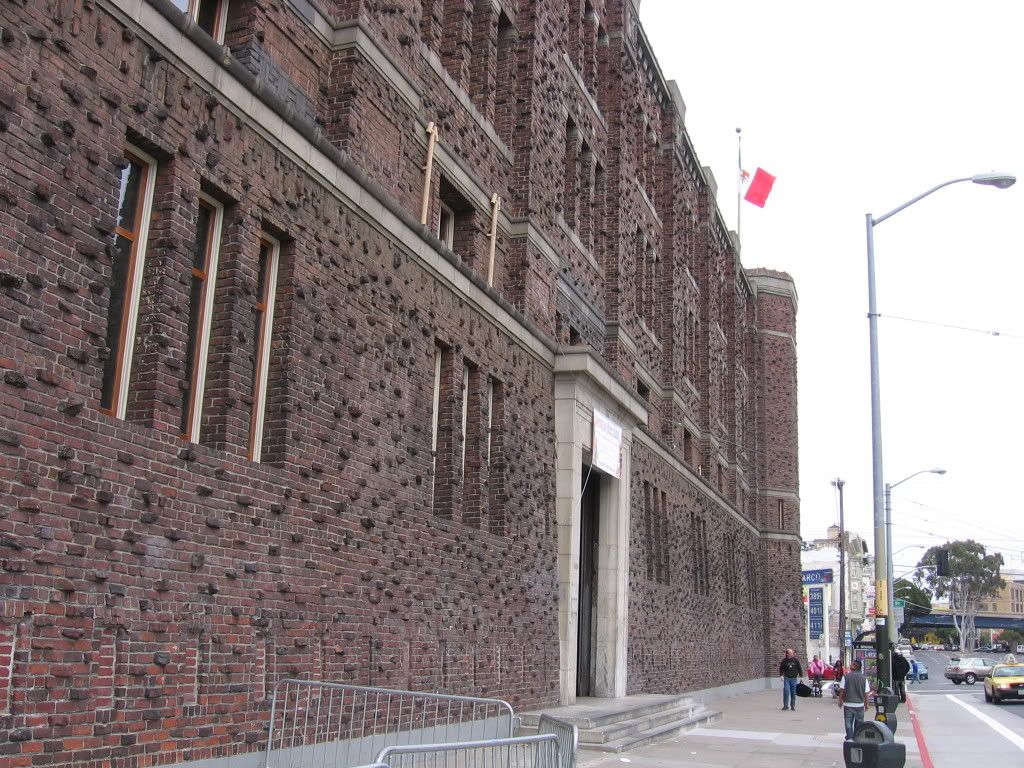 San Francisco Armory, home of
Kink.com
.
The place is huge! 200,000 square feet! It was built in 1914 for the National Guard which used it until 1976. Shortly after, it was added to the National Register of Historic Places. It's been underutilized since then. Some of the Star Wars scenes were shot there, the San Francisco Opera used the drill court for set construction and various development proposals over the years were denied. Kink.com was in the news last year when they paid $14 million for the San Francisco Armory. The residents of the Mission District originally did not want the porn company in the neighborhood but it seems like Kink.com is trying hard to be a good neighbor. This weekend they are hosting the Mission Bazaar, an event with crafts and performances. It will be the first time the Armory is open to the public in over 30 years.
We were met in the lobby by famous author Thomas Roche, who works as Kink.com's Public Relations Manager. He was very friendly and gave us the tour.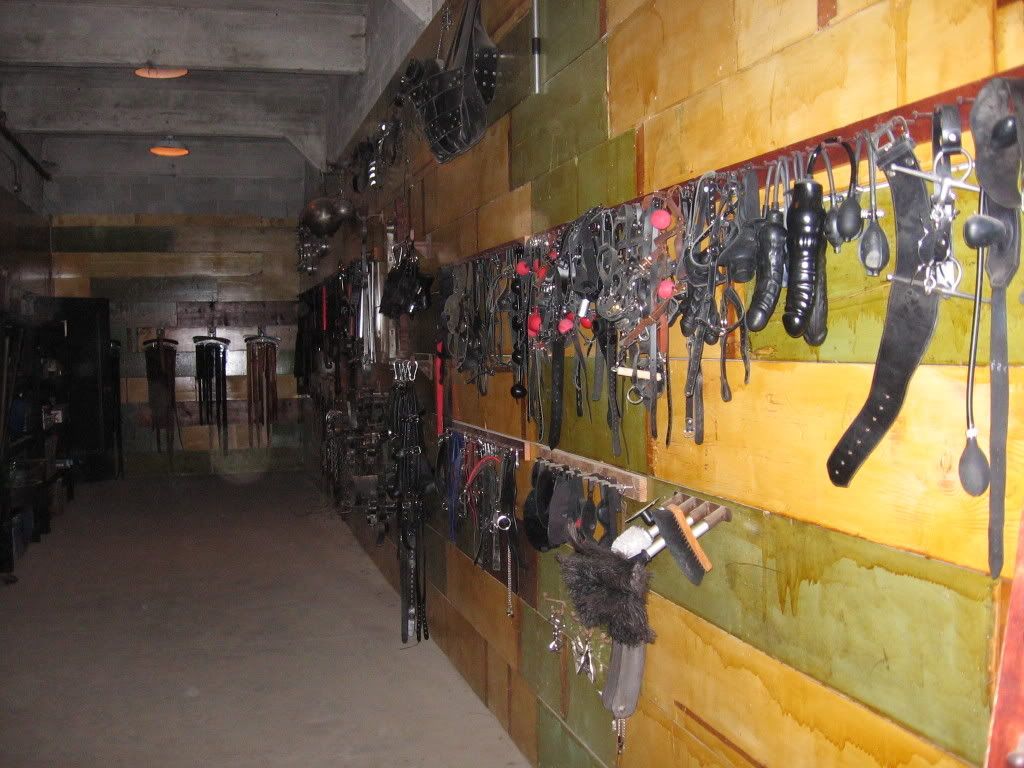 Look at this huge toy room. Thomas told us that it was "a bit bare because most of the stuff is being used in shoots."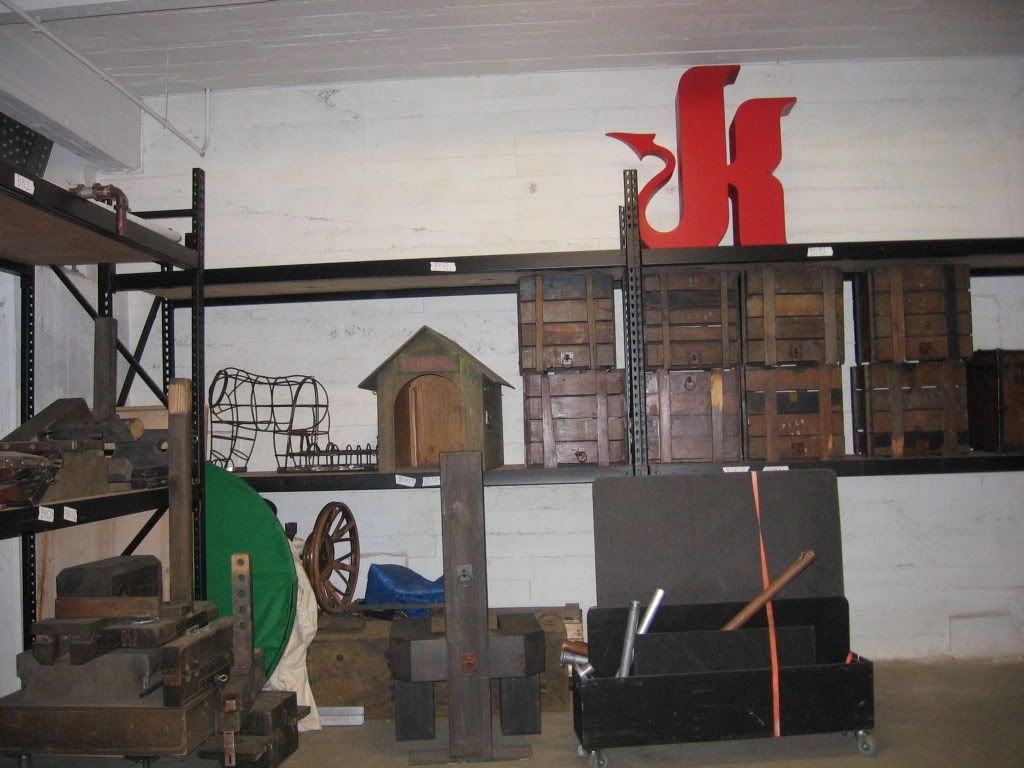 This photo does not do justice to the wide array of props that Kink.com stores here. This is just a small sliver.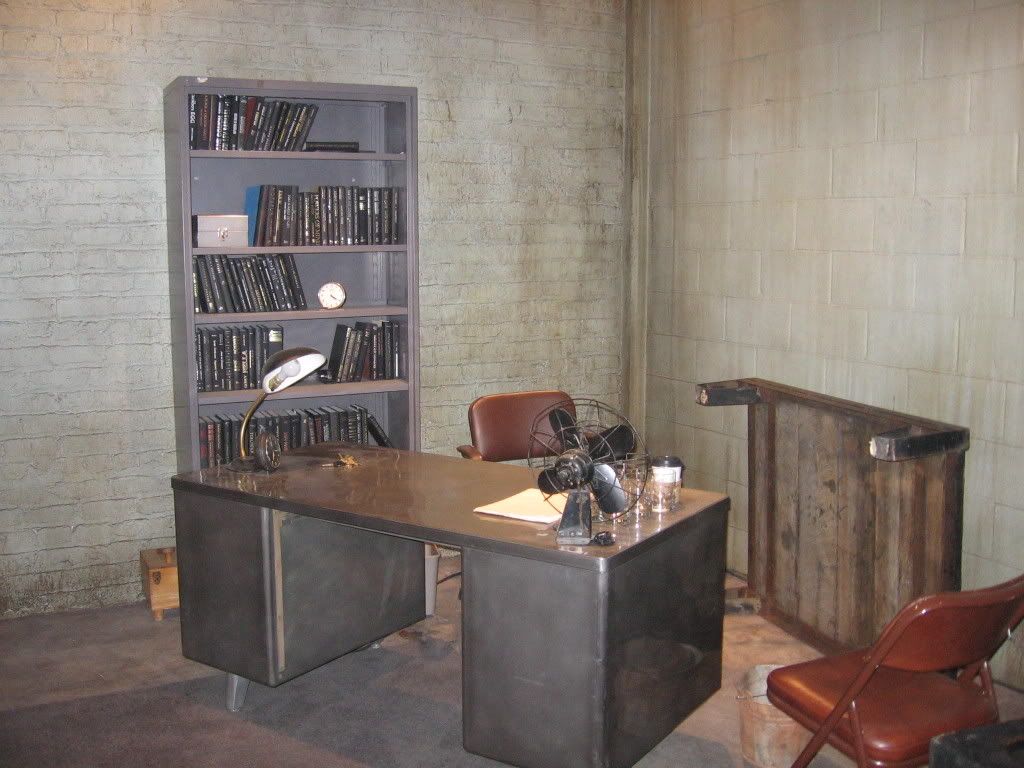 There are lots of rooms that are built out as sets and more were being built as we toured around. We steered clear of most of the sets that had people shooting or working on them.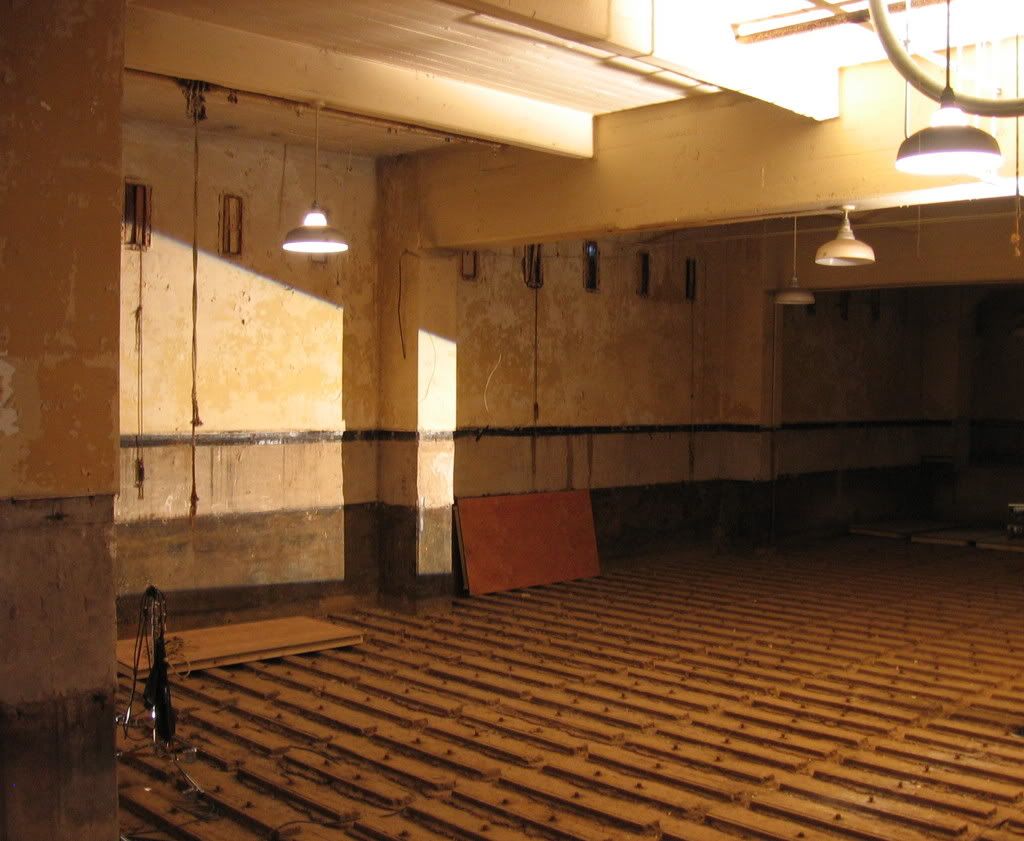 This is the gymnasium, which is huge. They were working on lighting set-up in here. We were also shown the swimming pool that had been filled in. There is actually a fresh water stream that runs through the building (in case of a siege). Van Darkholme was working in that area, but I could not take a photo there. Kink.com has 91 employees and not all of them are "out" so I was not allowed to take pictures of them without asking first. We also did not want to interrupt their work.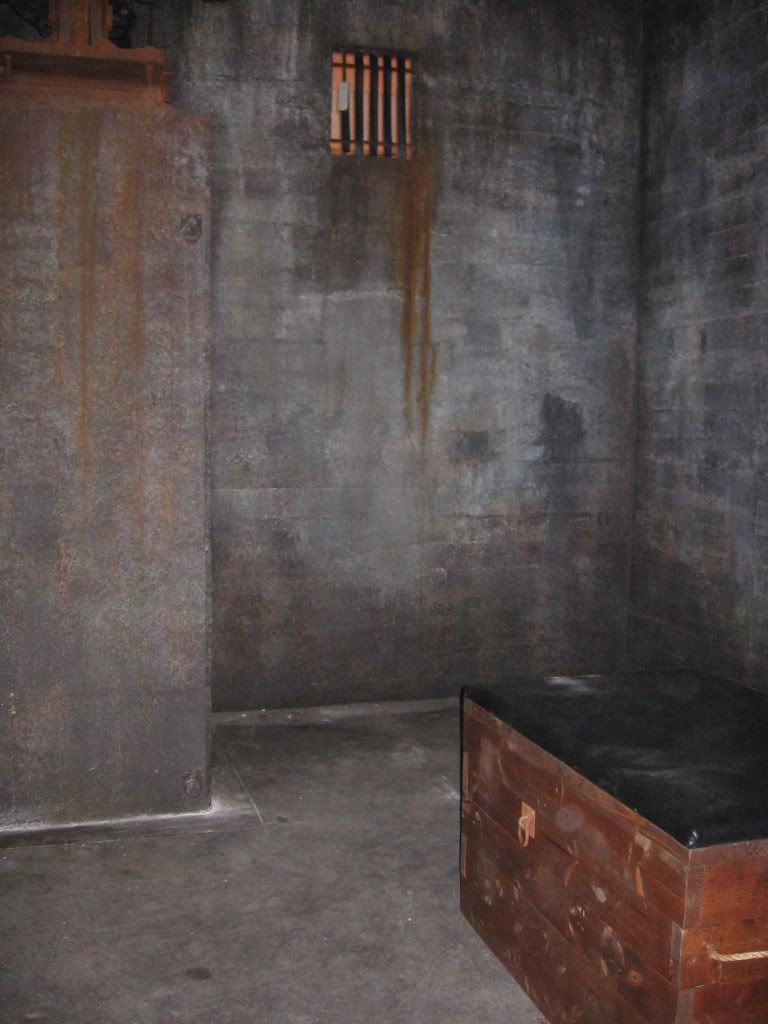 Each room has a lot of different nooks and crannies that can be shot in. They really use the space well.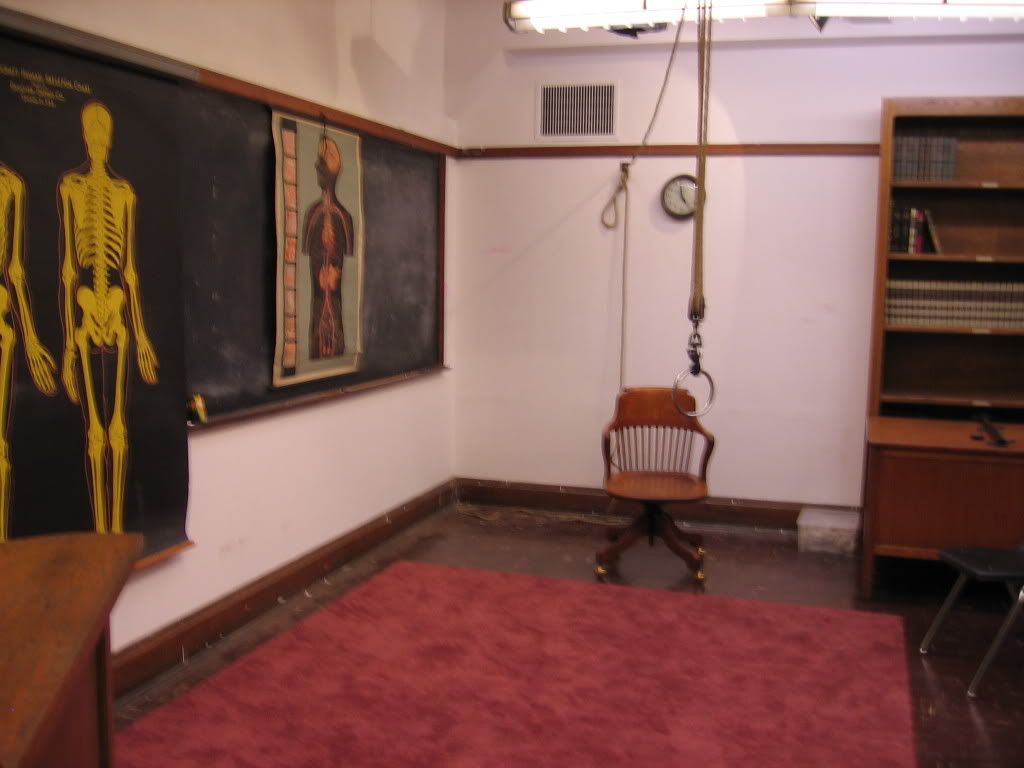 Of course, there's a classroom. That's classic!
Many thanks to Thomas and to Kink.com for giving me and my Daddy a behind the scenes tour.