So, what is IMsL? It is an acronym for International Ms. Leather and it's pronounced im-zul.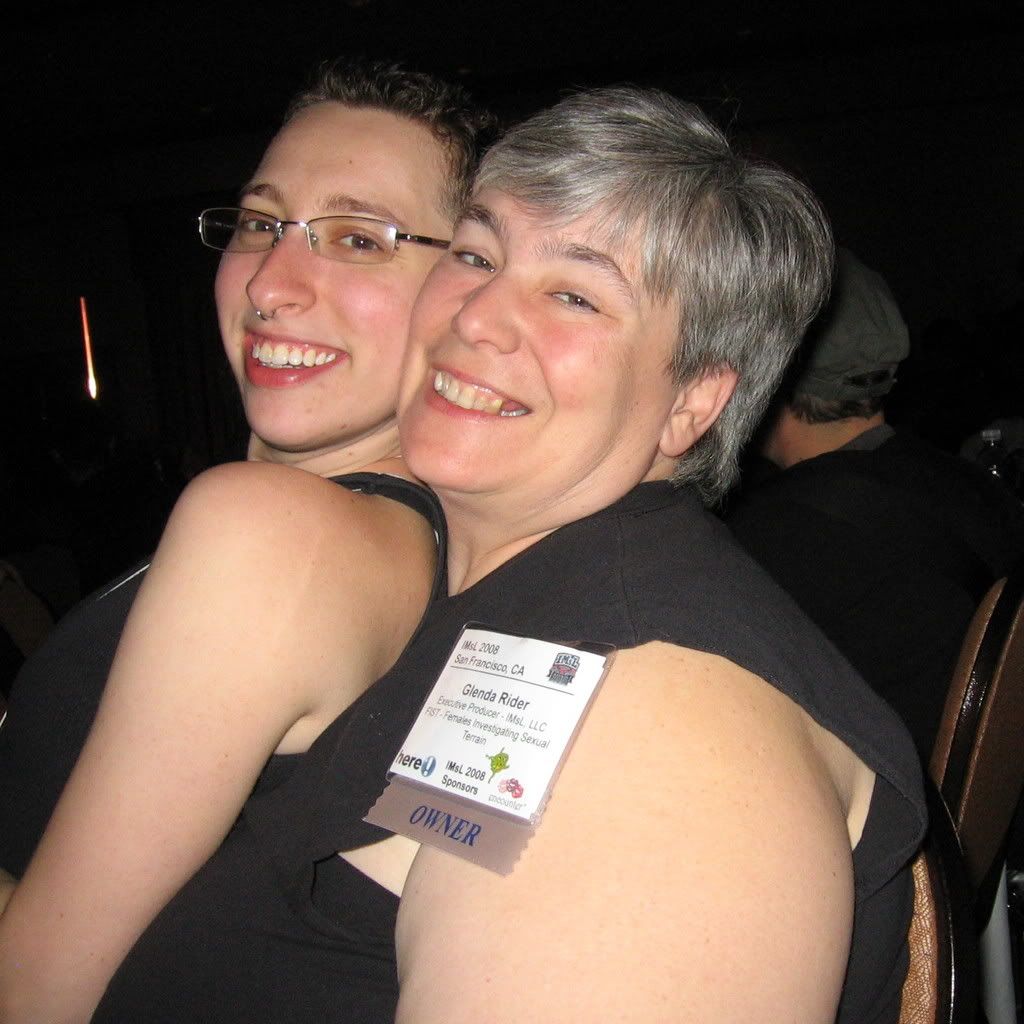 Glenda Rider is the Executive Producer.
That's Levi Halberstadt on her lap. Levi is Associate Producer.
IMsL is a title that it is in its 22nd year. The companion title is International Ms. Bootblack, which is in its 10th year. The contest is the centerpiece of the weekend event. Pretty much everyone goes to see the contest on Saturday night, but it is really only one of the components of a very full weekend that attracts over 600 people (mainly women). It's like a big three day reunion with classes, parties, special events and a 24 hour play space. And, of course, it is right in San Francisco.
I didn't do everything but I'm writing about a few of the things I did do.