I flew in to the Bay Area a little early so that I could spend some quality non-event time with my leather family. They just bought an amazingly cute house in Oakland and have been discovering the neighborhood.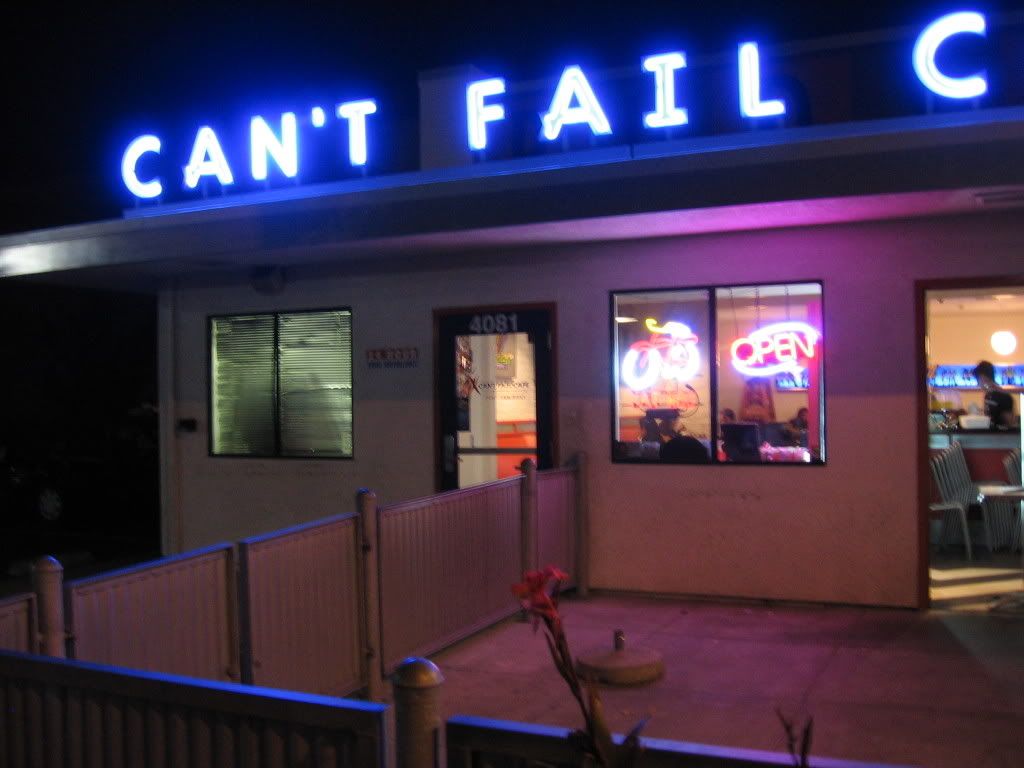 Rudy's Can't Fail Cafe
is open every night until 1am.
Cute waitstaff. Great food.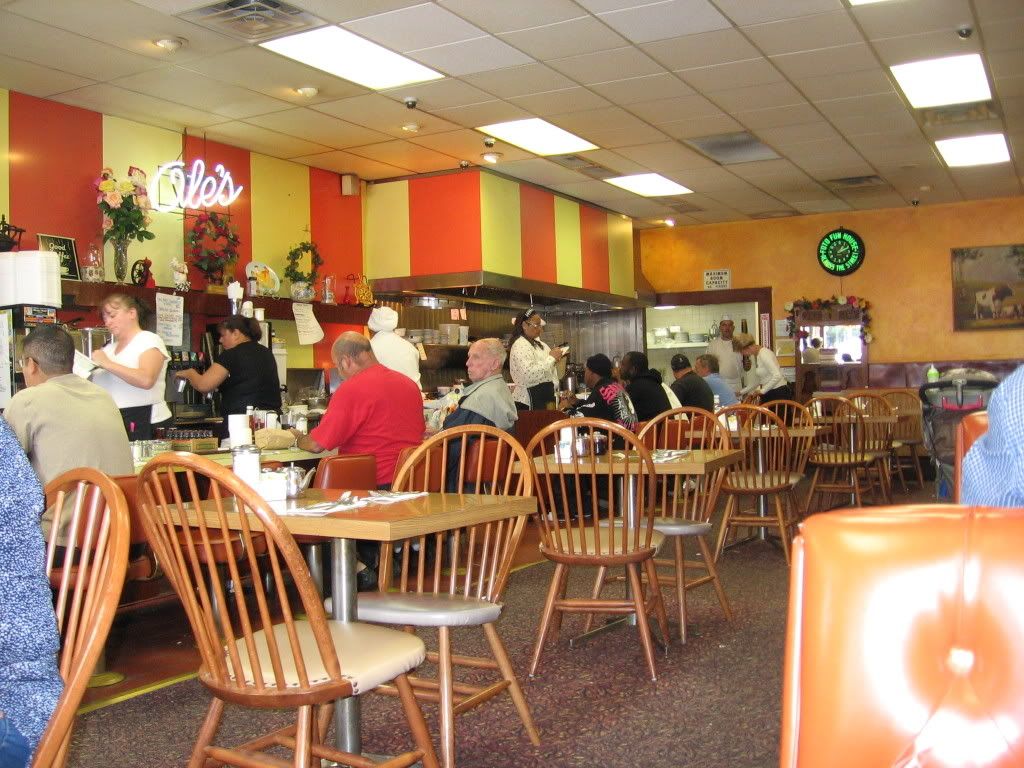 The next day we went to Ole's for a waffle breakfast. Yum!