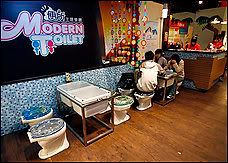 Scooping the poop.
The new New Museum is opening at Noon on December 1 and it's going to be open 30 hours straight with free admission. I wanna go.
This is a really hot video – even if it is an Orangina commercial. Wow!
Cinekink travels to Chicago! Novembver 29 to December 1 at the Leather Archives & Museum.
I need a male bottom for my Caning workshop on Saturday. Interested? Email me at lolitasir at gmail dot com
Casey is Barbara Nitke's photo of the week.
Random factoid about Boymeat. He hates playing 20 Questions with me. But he has to do it.
And more on Christmas… What Would Jesus Buy? is the latest documentary by Morgan Spurlock, who did Super Size Me.
And for the record, I hate being called Ma'am. Lolita is just fine. If you really need to use an honorific, then the correct one would be Sir.